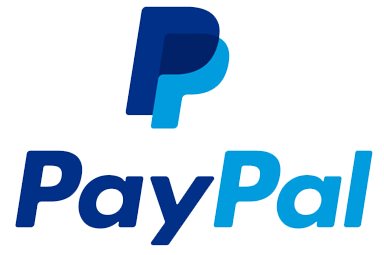 Pay Pal.
Dear customers, you can pay for your order in our online store using the Pay Pal payment system.
Benefits of the PayPal payment system:

Globality. It is the largest in terms of the number of users and the oldest electronic payment system. 90% of online stores accept PayPal payments.

Simplicity. Simple registration, user-friendly interface.
Rapidity. Payment is carried out very quickly, the transferred funds will be received by the recipient in a few seconds.
Safety. The buyer's payment card details are not available to sellers.
And in the PayPal system itself, great attention is paid to data protection and security of work with it. PayPal is responsible for the funds in the customer's account!

You only need to register once in the Pay Pal payment system and then make payments for your orders.

The sequence of registration in the Pay Pal system

1. Open the payment system website www.paypal.com

2. Choose to open a PayPal account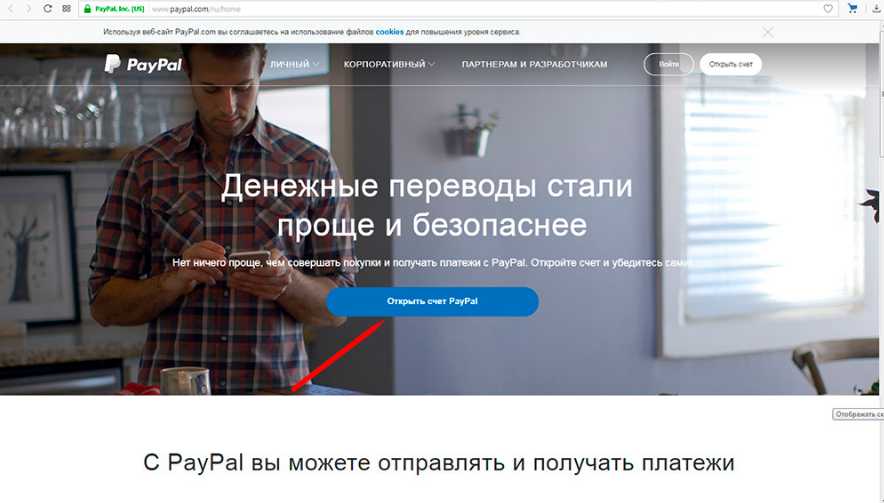 3. Choose to open a personal account (an account for personal use, that is, for transfers and payments for purchases within the system.)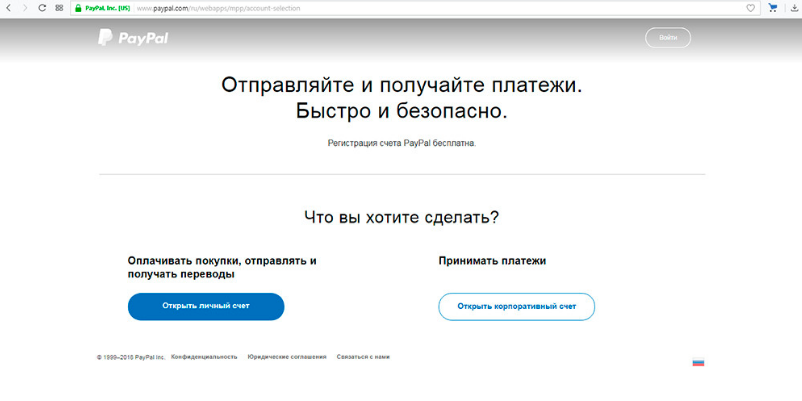 4. Enter your email address and come up with a password, click next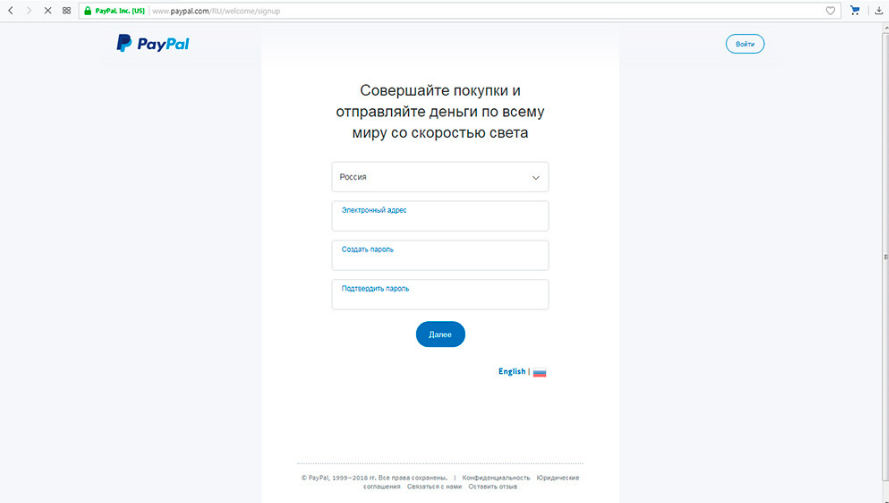 5. Fill in all the specified fields, click continue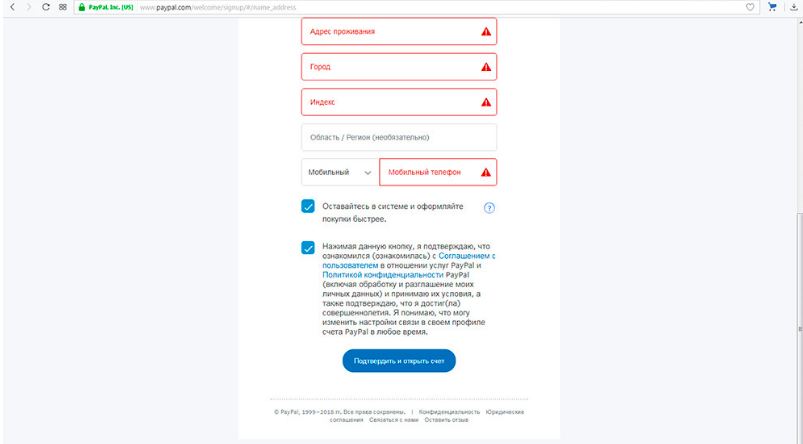 6. Click get started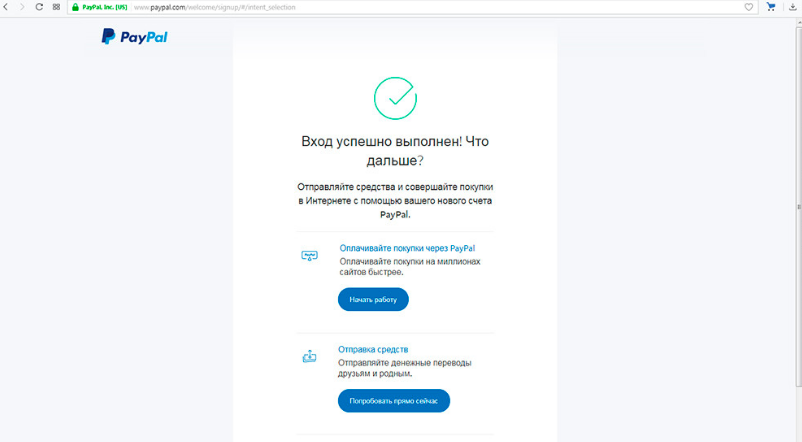 7. Enter the details of your bank card to link it to the Pay Pal system (its number, information about the owner, expiration date and confirmation code (found on the back of the card).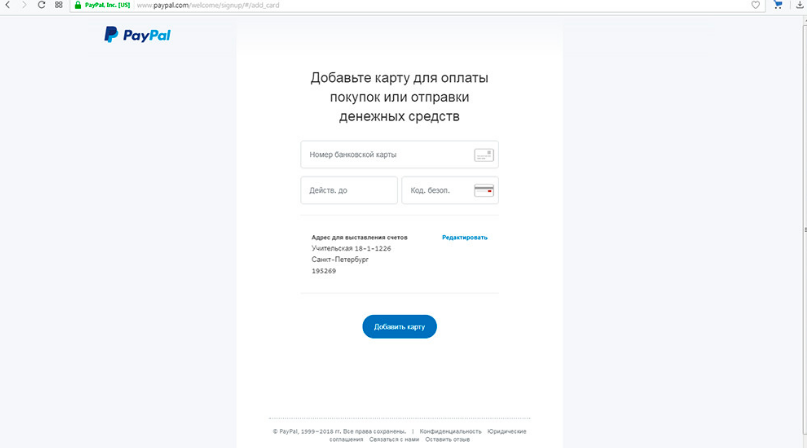 To confirm the binding of the card, it is checked. Only after verification, the card is considered linked and available for use by PayPal.
The card check is carried out according to the following procedure:
A small amount is charged from the card (up to $ 2).
The user must confirm the legality of the withdrawal, which is considered the completion of the verification of the card linked to the account.
The debited money is returned to the user's card.
After registering on the site www.paypal.com, You can pay for purchases in our store.

The sequence of placing an order in the online store:
1. Add a product to your shopping cart
2. Click on the "Checkout" button
3. Fill in your contact details
4. Click on the "Delivery Service" icon and select one of the possible delivery methods
5. Select PayPal payment system
6. Click the "Checkout" button
7. Click on the "PayPal" icon, you will be taken to the site of the payment system.
8.To enter the system, enter your email address and password specified during registration.
9. Go to the payment system and pay for the order.