Cosmetics with centella: what is it and who will suit
When they start talking too much about some remedy or active component, it is sometimes alarming. Especially when, in fact, the grass gets epithets like "magic" and "miraculous". However, Centella Asiatica fully and completely deserves all these eulogies. And not just by the beauty of the soul, but by the results of research.
What is a centella?
Centella, also known as "tiger grass" is a herbaceous plant from the swampy regions of Asia, the healing properties of which go deep into history. Our distant ancestors noticed that if Bengal tigers were injured, they began to actively ride on the green carpet of centella. And, lo and behold, their wounds quickly healed.
Centella has long been loved and used in Ayurveda and Chinese medicine. The plant has been used to treat skin diseases and depression.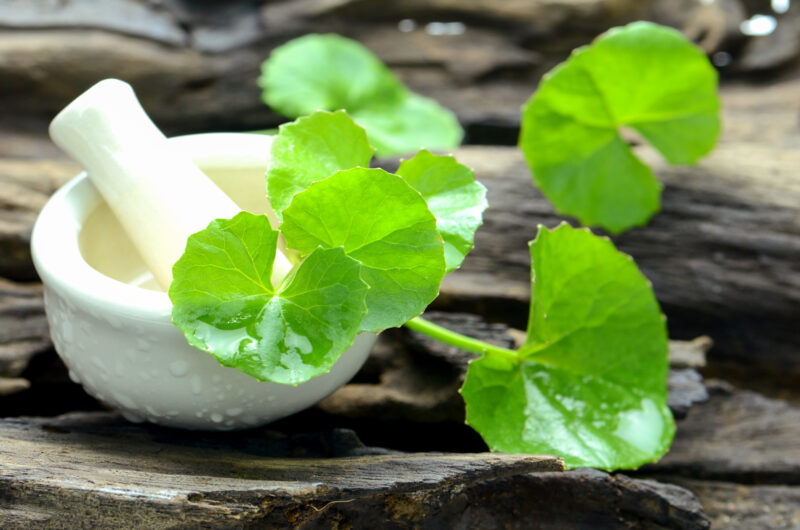 Today, Centella is actively used in the production of cosmetics. Although centella has been known for a long time, the first serious research was carried out only in the 20th century. When the beneficial properties of centella were scientifically proven, it attracted the attention of cosmetic companies. At first, centella products were produced exclusively in Asia, and then penetrated the European and Russian markets.
5 Health Benefits of Centella
1. Emphasis on recovery
Remember the tigers: centella is a master at healing wounds, but also restores the protective barrier of the skin. This, by the way, is probably the key to the sharp popularity of centella. At some point, we all got tired of harsh chemical peels and scrubs that aggressively affect the skin. The trend has changed towards more delicate cosmetics that work, but at the same time do not "rape" the skin.
It is cosmetics with Centella that enhances the protective properties of the skin. Due to the content of fatty and amino acids, it restores dehydrated, thin skin prone to inflammation and rosacea.
2. Antioxidant properties
Solar activity and a hostile environment cause premature aging of the skin. Centella helps neutralize free radicals and protect cells from their activity, which means prolonging youth.
3. Anti-wrinkle
Additional points in favor of youth also gives Centella the ability to stimulate the production of natural collagen. While our body is young, it copes on its own, but with age, this figure begins to fall. Moreover, it is very significant: by 1% per year.
4. Calmness, only calmness
This property will be especially appreciated by owners of sensitive skin. Itching, redness, burning and other unpleasant surprises of Centella are easily "removed" with the help of asiaticosides. They not only return comfort, but also have a healing effect.
5. Treatment of problem skin
Useful in the treatment of eczema and psoriasis, will help with acne (including preventing scarring) and in the fight against pigmentation. This is possible due to the fact that centella is rich in vitamins A and C, antioxidants, and various acids that are beneficial for the skin. At the same time, products with Centella do not dry out problem skin and do not allow dehydration. On the contrary, they have the ability to retain moisture in the skin.
Who is cosmetics with Centella suitable for?
Any skin will be happy with such a component, but especially sensitive, damaged, problematic, prone to inflammation, aging skin.
If you are a happy owner of problem-free skin, but you live in a metropolis with not the best ecology, it is better to put at least one product with Centella in your cosmetic bag.
RESETICA RR Series Moistveil Mist
We recommend starting a close acquaintance with Centella with a gentle spray RESETICA RR Series Moistveil Mist, which carefully envelops the skin, prevents fluid loss and saturates it with moisture. At the same time, there is no feeling of stickiness on the skin.
Centella for this mist was collected in Madagascar, in a particularly clean ecological zone. However, simply collecting a miracle herb is not enough, production processes play an important role. The original Resetica method assumes a 0% surfactant content. All brand cosmetics are produced in factories that meet strict quality standards and have the appropriate certificates.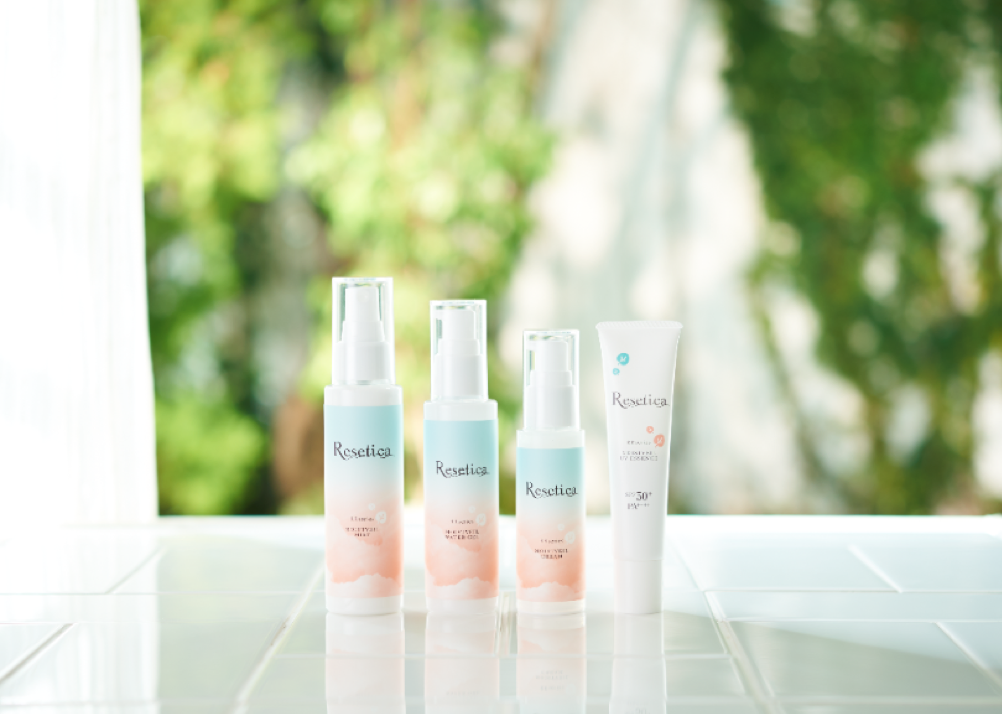 In addition to centella, the product also contains 5 types of plant extracts, 9 natural vegetable oils and 5 types of plant stem cells. Among the active ingredients, it is especially worth noting French pine extract, which has unique moisturizing properties, and blueberry leaf extract, the main fighter against aggressive environmental influences, restores the barrier function of the skin.
The spray can be used on the skin (including over make-up) and hair throughout the day. The skin becomes elastic, pleases with a healthy glow and natural beauty.