Pads, tampons, gels for women's health and comfort.
Japanese pads are already a separate brand. They are known all over the world and, regardless of the specific manufacturer, the very phrase "Japanese gaskets" is already a sign of quality.
Pads, tampons and other hygiene products in Japan
are presented in a wide variety of forms. And they solve many problems, in addition to women's comfort.
Pads for critical days
The main task of women's pads for critical days is to provide a woman with comfort. They should not leak - many hygiene products not only made in Japan cope with this with varying degrees of success. But even in this criterion, Japan is one step ahead of the rest of the planet.
Increased absorbency as the size decreases.
Sometimes, looking at a Japanese pad for use on critical days, one can doubt that it is not daily. But the modest thickness, easy to use, is very deceptive. Gaskets hold a large volume of liquid - they reliably "lock" moisture.
Special attention is paid to the top layer, which is in contact with the skin. This is an incredibly durable, yet very delicate coating, like elite silk. It does not deform, does not tear, does not cause skin irritation. Breathable material is used in the production, which is a guarantee of freshness and dryness. Japanese pads perfectly absorb any odors - while some smell good themselves.
Elis Megami Ultra Slim Normall Winged Ultrathin Sanitary Pads with Silky Surface
Women's winged sanitary pads for moderate flow are very thin and almost invisible. Thanks to the super absorbent polymer layer, the pad effectively absorbs moisture and keeps it inside, preventing leakage. The relief repeats the movements of the body, tightly adhering to it. The length of the pad is 23 cm.
Women
Unicharm CENTER-IN sanitary pads with wings
Another confirmation of the deceptive appearance of Japanese pads. They seem very compact, but once deployed, it becomes clear that they are very large and reliable. The top layer is made of soft material, it feels like cotton. Special layer in the middle, instantly absorbs moisture and leaves the skin dry for a long time. The length of the pad is 24 cm.
Daio Paper Elis Sanitary pads
with soft surface, with wings - Sanitary pads with wings are very soft and thin. The top layer is airy, velvety. Gaskets have a recess that protects against leakage. The length of the gasket is 20.5 centimeters.
Pads for nights
Night pads are presented separately, they are larger in size and absorb moisture even more. They are tightly attached to the panties, do not peel off, do not spoil the linen (this applies to all Japanese hygiene products in general).
Interesting products -
hygienic shorts for critical days
.
For those who are worried that at night they may not keep track of the abundance of liquid. Attention, they must be used together with pads, shorts have an additional waterproof layer.
Night sanitary pads with wings Elis Megami 32 Night Super
. Instantly absorb moisture and provide reliable protection during sleep. The size of the rear part has been increased and there are additional bumpers along the gaskets. They have an anatomical shape and are securely attached to the linen with wings. Modern high-tech breathable material does not allow the formation of a greenhouse effect.
Unicharm Sofy Sound Sleep Guard 400 night pads
Super protection during sound sleep thanks to the invention of Unicharm. Extra-volume hollow side panels (assemblies) reliably protect against leakage and at the same time allow air to pass through. So, there is no dangerous greenhouse effect. Ideal pads for heavy flow. The absorbent layer adapts to the shape of the body.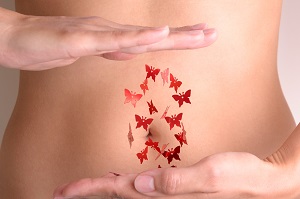 Tampons
In Japan, tampons are not as popular as pads. But the choice of quality tampons, of course, is. UNICHARM tampons are made of a special fiber that, when swollen, takes an anatomical shape, which minimizes internal discomfort when worn. The coating of the tampon is very pleasant - artificial silk and viscose.
With minimal flow:
UNICHARM Sofy Soft Tampon light 10
Hygienic tampons with applicator, 10 pcs Type: light (2 drops).
For moderate flow:
UNICHARM Sofy Compact Regular
(Normal) 8 Hygienic compact tampons with applicator, 8 pcs Type: Normal (3 drops).
For strong flow:
UNICHARM Sofy Compact Tampon Super 8
Hygienic compact tampons with applicator, 8 pcs Type: Super (4 drops).
UNICHARM Sofy Soft Tampons Super 9
Hygienic tampons with applicator, 9 pcs Type: Super (4 drops).
For heavy flow:
UNICHARM Sofy Soft Tampon Super plus 7
Hygienic tampons with applicator, 7 pcs Type: Super Plus (5 drops).
Panty liners
We are used to the fact that panty liners primarily protect underwear. But at the same time, not all doctors consider them a necessary remedy. Since the use of daily hygiene products may be accompanied by a change in the microflora of the vagina, as a result, thrush and other negative consequences. Rarefaction of the skin due to the greenhouse effect. BUT! Everything changes if: firstly, choose high-quality pads with a breathable layer, and secondly, change the pads not once a day, but several times a day. Although Japanese panty liners fight infections and bacteria. Due to this, they do not harm the female body, even if you walk with them for more than six hours. Japanese pads protect a woman first of all, and underwear secondarily.
Kobayashi SARA · LI · E Sanitary Pads with Rose Scent
Highly absorb and neutralize moisture, keeping it inside the pad. The upper breathable layer of natural linen fibers does not cause inflammation and skin irritation. The gasket not only removes the smell, but on the contrary gives a delicate aroma of a rose. Pack of 72 pads, each individually wrapped.
Unicharm Sweet Kiyora
– panty liners, Scented panty liners Sofy Kiyora Fragrance were developed with the participation of perfumers and due to the pleasant smell these panty liners were highly appreciated by customers. Rose, ylang-ylang, greenery, fresh floral scent - there are several scents to choose from. There are pads and no smell.
UNICHARM Organic 100% Organic cotton panty liners
- Top layer 100% organic cotton. Gaskets are securely fixed on any linen.
Medical pads
Pads do not always solve only a hygienic problem. Often they also have a healing effect. For example,
Yutsuki Wormwood Warming Pads
. Pads work on the principle of a phytocompress, they are a hormonal agent. They restore the microflora of the vagina, therefore they are successfully used as an additional remedy in the complex of therapeutic measures that solve dyshormonal disorders of the female genital area. Phytocompresses relieve pain during menstruation, remove discomfort in the lower back and pulling sensations in the lower abdomen. They relieve inflammation and help fight infection - they have an antiseptic effect.
The mechanism of operation of pads (vegetable compresses) is based on evaporation. Phytoncides of plants under the influence of body heat begin to evaporate, they affect the perineal area, and very important active points. But besides this, the principle of "dry dropper" works, which is often used in oriental medicine. Through the skin, the active components of the products can enter the bloodstream. This is how topical ointments, phyto-plasters work. Therefore, pads can be used regardless of whether you are currently on your period or not. This is the prevention of gynecological diseases, and assistance in their treatment.
Yutsuki Wormwood warming pads
also have a contracting effect, naturally reduces the uterus and vagina. The manufacturer recommends using heating pads three weeks after giving birth. It has a strong antiseptic effect, relieves itching, reduces inflammation, fights infections, and is a prophylactic for gynecological and venereal diseases.
Vaginal dryness
Vaginal dryness is one of the most common women's problems. The vagina loses moisture, elasticity and ceases to secrete mucus, which maintains a normal level of microflora. Normally, the pH of the mucosa is strongly acidic (around 4), when it begins to tend to slightly acidic, and even alkaline (more than 7), unwanted discharge appears. With age, the natural necessary secret in women is reduced, dryness and discomfort appear. To maintain a normal level of microflora and comfortable hydration of the mucosa, special gels can be used.
Okamoto Zero One 0.01 WET Massage Jelly
is a light and gentle gel lubricant with hyaluronic acid. It is a very liquid, transparent lubricant that is non-sticky and odorless.
Gel Doktor G
- perfectly eliminate the discomfort of vaginal dryness during menopause. Soft and gentle gel maintains hydration of the mucous membranes. Suitable as a lubricant, as an intimate lubricant.
Bikini comfort
If we talk only about hygiene and do not take aesthetics into account, then hair removal in the intimate area has a beneficial effect on both comfort and skin condition. But frequent shaving damages the skin, irritation can occur. For delicate hair removal, use cream depilators.
HAIR REMOVER Lovely Zone
It has an effect on the growth area of ​​the follicle, which is responsible for hair restoration. Therefore, over time, subject to regular use, the hair becomes smaller. The depilator painlessly and effectively removes hair at home. Herbal ingredients care for the skin. It is easy to use: you need to apply the cream for 10 minutes, then remove with a napkin or spatula, wash with warm water. You can remove hair not only in intimate areas.
Always listen to your body and choose the best for you.