Why did Maneki-neko become a popular Japanese souvenir?
Maneki-neko is a traditional Japanese souvenir. A figurine of a cat raising its front paw can be found in almost any institution in Japan. What does this figurine mean, what color to choose, why you should beware of figurines with two raised paws - you will find out in this article.
Cats catch rats and mice, which means they save grain and silkworms. This is exactly what they thought in ancient China, honoring cats as the patroness of merchants and shopkeepers. When cats were brought to Japan, they began to be held in high esteem here as well. Cats rescued old Buddhist books brought from the mainland from rats on ships. It has become customary to keep cats at temples - to protect ancient manuscripts from mice. People treated cats with great respect and gratitude.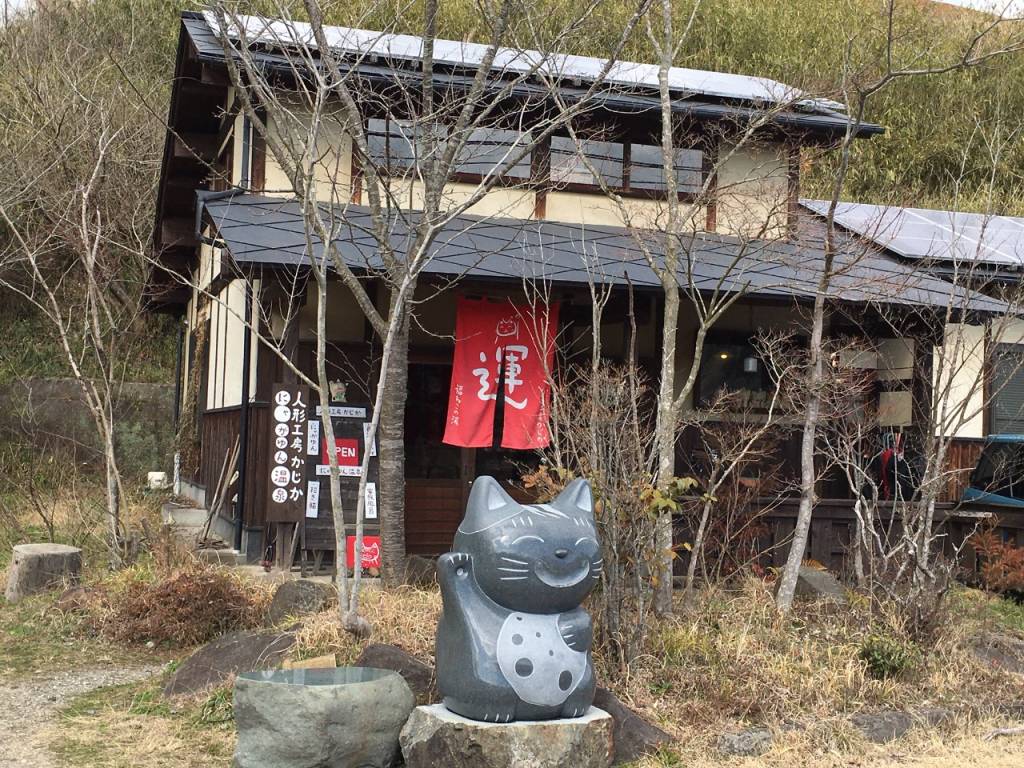 There are many legends about where the cat figurine that raises its paw came from. In each - a good creature saves people from trouble, sometimes at the cost of their own lives. In one of the most popular versions, a cat saves her elderly mistress from poverty. One old woman in Asakusa was so poor that she couldn't feed her beloved cat. Unable to endure the suffering of her beloved, she was forced to drive away the pet in order to give him a chance to take care of his own food. Once a cat appeared to her in a dream to her owner and advised: "Make a clay figurine and sell it, and you will always have prosperity," and so it happened.
It is said that a cat figurine raising its right front paw invites money and happiness, and a cat raising its left front paw invites people (guests or visitors). There are figurines where a cat raises both paws, but usually the owners of such figurines are treated with condemnation - they say, greed does not lead to good. Figurines calling for wealth and happiness can be found in almost every home. A cat that invites visitors is more likely to be found in a salon, shop or cafe.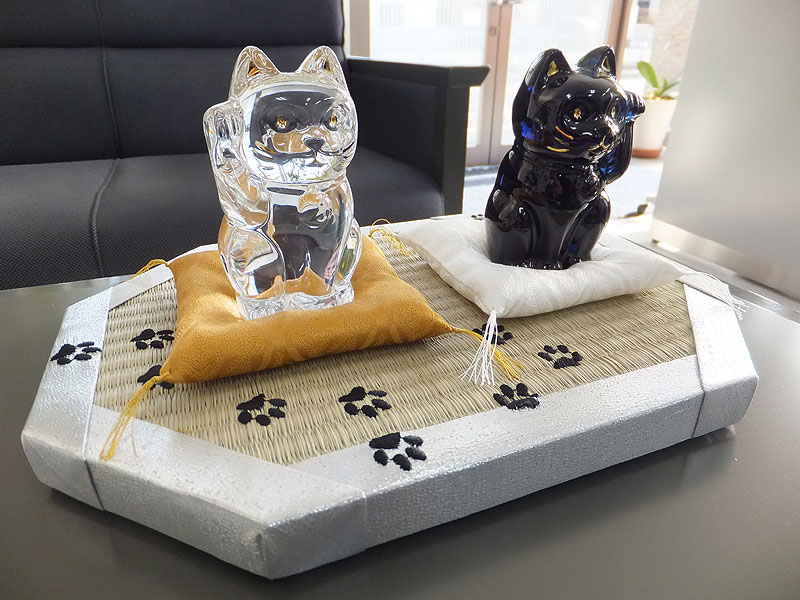 Traditionally, a maneki-neko is a tricolor cat. There are also figurines of red and black colors, and recently pink, blue and gold cats have appeared. Depending on the color, they all have different meanings, such as "improved academic performance", "traffic safety" (blue) or "love" (pink). In Japan, since ancient times, black cats have been considered a symbol of good luck and happiness, and a black maneki-neko has the meaning of an amulet and a talisman. And the red color drives away smallpox and measles, so the red maneki-neko is designed to drive away diseases.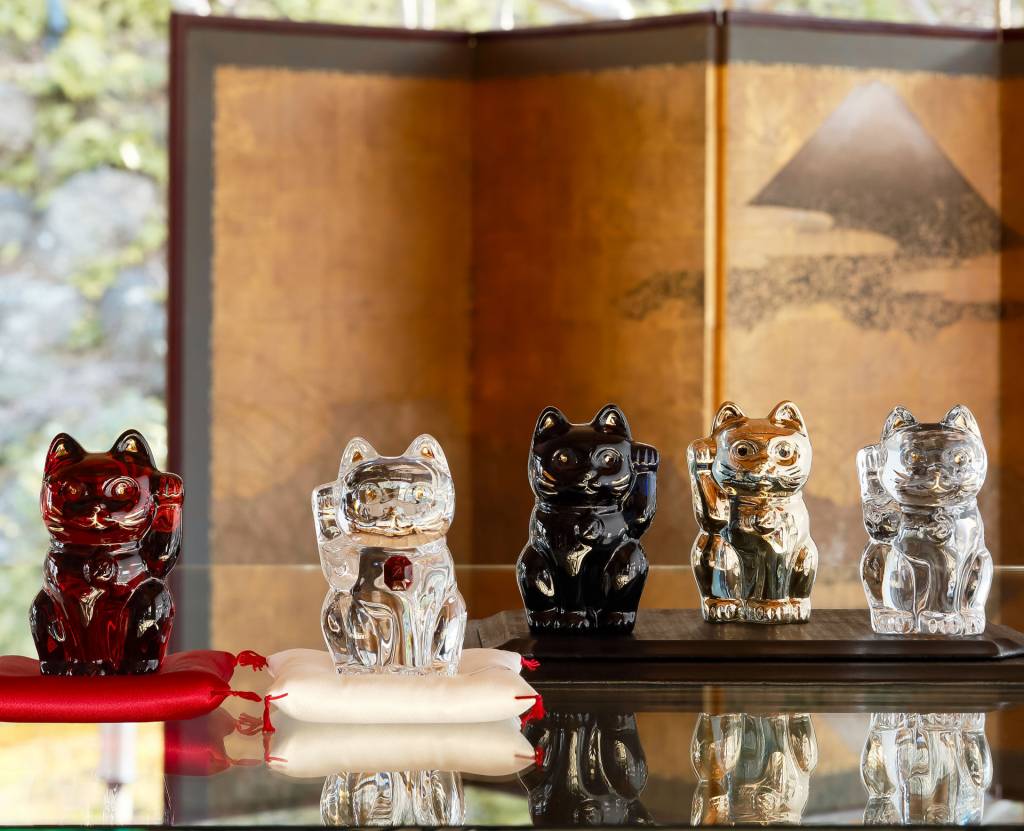 The height of the presser foot also matters. Everything is simple here - the higher the paw raised, the more luck, happiness or prosperity the cat calls for. However, most often, the paw is not raised high - approximately to the ear.
On the chest, cats often have signs with inscriptions - the hieroglyphs "happiness", "countless money", "good luck". Maybe a bell - with its ringing, it attracts good luck to this particular house!