The best Japanese shampoos without sulfates and parabens: rating from 36 Best Kawai
The dangers of sulfates in shampoos have been discussed relatively recently. But those who monitor the health of their hair have already switched to shampoos with a more natural composition. In this article, we will figure out why sulfates and parabens are harmful, and which Japanese shampoos are worth trying first.
1. How to choose the best Japanese shampoo
How to choose the best Japanese shampoo? There is probably no clear answer to this question: we all have different scalp, different hair and problems with this part of the body. One thing is for sure: everyone who cares about beauty and health should pay close attention to the composition.
As is the case with all Japanese cosmetics, brands rely on naturalness in the production of shampoos. Although usually there are sulfates in shampoos.
Sulfates, or salts of sulfuric acid, have been added to shampooing products for more than a century. The reason is simple: it is economically profitable, with minimal investment, it turns out to achieve maximum effect. Interacting with water, sulfate foams strongly. Previously, this was considered a virtue, abundant foam was even shown in advertising and said that it removes impurities well. This is true, but there is a downside to this process. Sulfates slowly but surely destroy the structure of the hair and the hydrolipidic balance, which causes dryness and irritation.
For this reason, choosing the best Japanese shampoos, it is worth replenishing your collection with a copy without sulfates and parabens.
2. Who will be suitable for sulfate-free shampoos
1. To everyone who suffers from allergies
The gentle components of the product do not provoke allergic reactions. If you notice any manifestations of allergies, such as redness, peeling, itching or other discomfort, perhaps it's the shampoo. Try switching to Japanese sulfate-free shampoo and see how your well-being changes.
2. You have thinned, dehydrated, brittle and weak hair
Prolonged use of sulfate shampoo has led to the fact that the keratin layer of the hairs has collapsed. That is why they have become thin and dry, and also "delight" with split ends. But this is only half the trouble: sulfates destroy the internal structure of the hair, acting directly on the bulbs. The hair becomes weaker and falls out heavily.
In the case of a sulfate-free shampoo, the protective shell of each hair is preserved. Follicles are not damaged and useful substances are not washed out, strength returns.. Even if there is already damage due to temperature changes, vitamin deficiency or other factors.
3. Keratin and botox
If you have done keratin straightening or botox hair, it's time to switch to a sulfate-free shampoo. So the effect of the procedures persists for a longer period - up to 6 months.
4. Dyed hair
Even if you use expensive paint or trust only salons, any coloring is at least stressful for the hair. Sulfate-free shampoos do not injure the hair, do not wash off coloring pigments, neutralize yellowness and enhance color.
3. Japanese sulfate-free shampoos: types and benefits of use
If you have never tried such shampoos, or the first experience was unsuccessful, choose a care based on the 36Best Kawai rating. When compiling the list, we focused not only on brands and ingredients, but also on real customer reviews.

1. ES 301 Moist Rich Shampoo
If you have never tried such shampoos, or the first experience was unsuccessful, choose a care based on the 36Best Kawai rating. When compiling the list, we focused not only on brands and ingredients, but also on real customer reviews.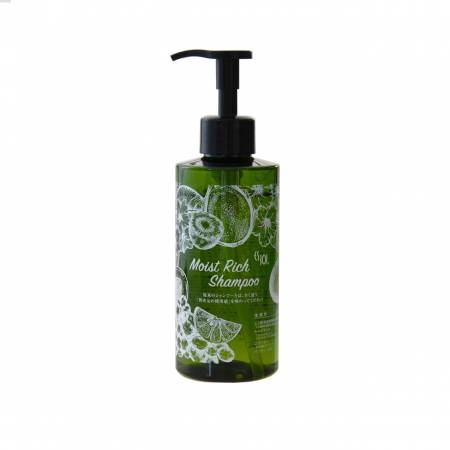 2. LUX Hair Supplement

Here I would like to recommend the entire line of LUX Hair Supplement products, and above all, an emollient shampoo for damaged hair. The formula combining 10 amino acids and keratin has a positive effect on the quality of hair, fills it with moisture and returns shine. This is due to the fact that the level of protein, which for the most part consists of hair, is restored. Up to 85% of protein is lost during blow-drying, ironing and even the most ordinary combing. The brand also has a special formula for thick and too hard hair.

Do not neglect the conditioner, which fills the follicles with moisture and glues unruly scales.

3. LUX Luminique Sakura Dream Shampoo & Treatment

Sakura extract will take care of moisturizing and strengthening, gently cleanses and gives silkiness. By the way, it is moisturizing that will help prevent the appearance of dry dandruff. And the problem with stiffness and dryness will disappear thanks to squalane and ylang-ylang oil. The set includes shampoo and conditioner with the spring fragrance of cherry blossoms.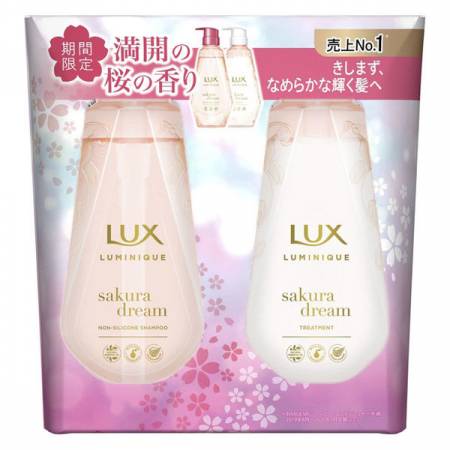 4. SHISEIDO Ma Cherie Air Feel Shampoo

This shampoo will allow you to return a beautiful natural volume. High-quality care for damaged curls is provided by pearl hydrolysate, hyaluronic acid, fruit acids and honey. Another cool feature of the product is a pleasant fruity aroma. It will envelop you in a thin train and stay for a long time, even after you get out of the shower.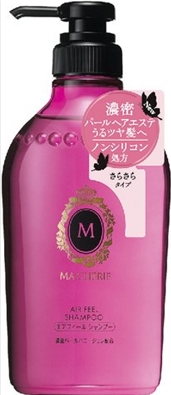 5. KOSÉ Predia Fango Shampoo

The strength of this shampoo lies in sea minerals and algae, as well as therapeutic sea mud. It simultaneously cleanses both the scalp and hair, making them incredibly smooth and obedient. Suitable for all hair types, but especially useful for owners of brittle and thin curls that are always confused and split. Vitamins and trace elements, which are rich in algae, also have a positive effect on growth and prevent loss.

KOSÉ Predia Fango does not contain silicones, but forms a lush foam. It also has a refreshing fruit and herbal aroma.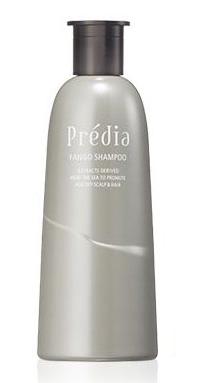 6. KOSE Cosmeport Je l`Aime AMINO SUPREME Satin Sleek Shampoo

Salvation for hair damaged by aggressive environment and ultraviolet light. Amino acids, led by ectoin (an amino acid that came from the salt lakes of Egypt), will help smooth the hair and make it soft like velvet. And rose extract will prevent the tips from splitting.

To try different shampoos and understand which one suits you best, you can order samples on the website 36best.com . A small volume is enough for the first acquaintance, and then you will decide exactly what to order in the full-size version.