The healing properties of blueberries: to whom and when is it useful to take
Eat blueberries - your eyes will be healthier! Is it really possible to improve eyesight?
Yes, everyone knows that you need to protect your eyes. Yes, it is very harmful to sit for 11 hours in front of the screen. And after that, also "rest", watching TV or hanging on the phone. Yes, it is very bad when the eyes seem to "fall out of their sockets" at the end of the day. But let's be honest: for many who study hard and work hard, these are the usual realities of life. And just like that, to abandon the load on the eyes, alas, will not work.
In the meantime, processes that worsen vision continue to occur in the eyes. This happens gradually. A person may begin to see worse in low light. It becomes increasingly difficult to distinguish fine details. Objects become more blurry. If you do not help with your eyes in time, then you will have to shed tears in the office of an ophthalmologist.
An ideal product for the prevention of vision problems is ordinary blueberries.

Berry features
Probably everyone has heard about the benefits of blueberries for vision. Many in childhood bought these berries fresh or frozen, and were also encouraged to "drink blueberries" in the form of dietary supplements.
Are blueberries really healthy, or is it just smart marketing? Let's look at the berry from a biological point of view.
For the first time, the benefits of blueberries for vision were discussed in the 20th century. In the course of research, scientists have found that the berry contains lutein and zeaxanthin, which protect the eyes from ultraviolet radiation. Vegetable insulin was also found in blueberries. This is a lifesaver not only for the eyes, but also for many other organs. Its main feature is a powerful antioxidant effect. And not only on the eyes, it is useful for the prevention of heart disease and various oncologies.
Useful properties of blueberries
1. Blueberries are a powerful antioxidant
Fresh berry and blueberry-based eye vitamins have high antioxidant properties. Namely, they help level the level of stress, which negatively affects vision. Prolonged and chronic stress is especially dangerous for the body. Such conditions provoke serious eye diseases, up to cataracts and glaucoma.
2. On guard of immunity
Blueberries contain a large amount of vitamins: A, C, B1 and B6. Vitamin C is especially useful for strengthening immunity; there is no less of it in blueberries than in sour cranberries.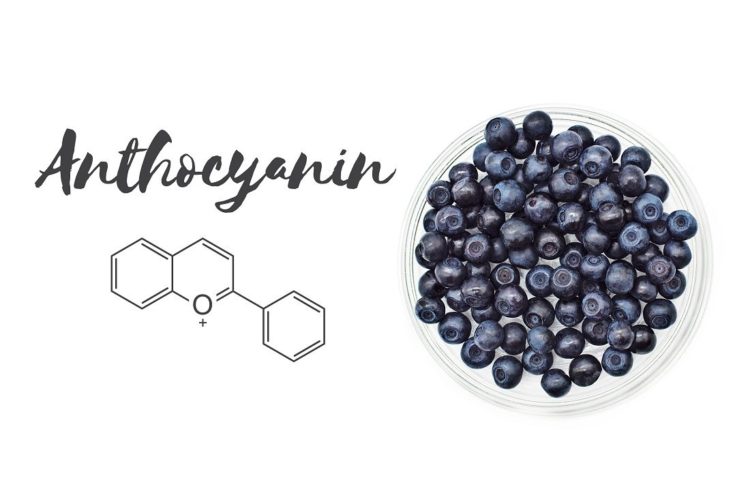 3. The best friend for the eyes
Blueberries are a must-have for protecting the eyes, preventing eye health and helping with existing diseases. Due to the glycosides contained in the composition, blueberries perfectly strengthen the retina and blood vessels. Normalizes protective processes in the retina. Due to collagen, it strengthens connective tissues. Maintains the optimal level of oxygen and trace elements vital for the normal functioning of the organs of vision.
Studies also indicate the ability of blueberries to affect visual acuity. Blueberries increase the blood supply to the retina of the eye, thereby improving visual clarity. Blueberries generally help strengthen the visual apparatus, including improving the ability of the eye to focus at different distances. Berry is useful for dry eye syndrome.
It also helps to relieve tension from the eyes, protects the eyes from fatigue, and comprehensively replenishes the supply of vitamins necessary for the health of the eye apparatus.
How many blueberries do you need to eat to improve your eyesight?
All of the above positive effects can be experienced only in one case - if there is a sufficient amount of blueberries. A few berries in porridge, even on a daily basis, will not improve things. Therefore, it is much more effective to drink dietary supplements, which contain blueberry extract. They can be taken by children and adults, the main thing is to observe daily norms.
TOP Japanese dietary supplements for eye health
1. ORIHIRO
ORIHIRO's 90 Day Course are blueberry flavored chewables that also contain Vitamin A and Maksimovic Maple Bark Powder. This combination is a combo for the prevention of eye diseases. The eyes will hurt less from intensive work, and the process of retinal renewal will accelerate.
The same brand has a blueberry version with lutein - ORIHIRO Blueberry & Lutein. It is a high-quality antioxidant therapy for the prevention and treatment of various eye diseases. Including myopia, cataracts, retinopathy, with difficulties with night and twilight vision, retinal diseases, age-related changes after 50 years.
2. DHC
DHC Haste blueberry V-MAX contains blueberry, lutein and astaxanthin. Blueberries for this supplement are harvested in ecologically clean forests of Northern Europe. Such a berry is rich in anthocyanin - it is especially useful for those who constantly overstrain their eyes, and also effectively restores poor vision.
3.Fancl
Another brand proven by years of impeccable reputation and beloved by the Japanese, Fancl offers a blueberry complex for 1 month. The components actively restore the level of rhodopsin - its deficiency provokes eye strain and poor vision.
4. Kobayashi
The Kobayashi brand itself recommends its blueberry and lutein complex to those who sit a lot at the computer and in front of the TV, and also read books. Among the active ingredients are blueberry extract, Japanese maple, lutein and B vitamins. Japanese maple in this case gives antioxidant properties, not only for the eyes, but also for the brain and central nervous system.

5. Seedcoms
Seedcoms Blueberry uses blueberries from the Scandinavian countries. Additionally contains lutein for eye health and the antioxidant astaxanthin. Such blueberries not only eliminate the main problems with vision, but also generally improve performance.
6. FINE JAPAN
FINE JAPAN Hitomi no Megumi Lutein Jelly is an unusual way to take blueberry extract, namely in the form of a delicate and fragrant jelly. If you chill it, it will be even tastier. Additionally contains lutein, astaxanthin and B vitamins. They protect the eyes from free radicals and premature aging.
7. Yawata
Usually vision is easiest to "plant" in school years. Yawata Blue Berry is an animal-shaped chewable vitamin for kids. The supplement will help with increased stress on the eyes, if there is a feeling of fatigue and overexertion.
8. ASAHI
The classic combination of blueberries and lutein for 30 days. Dear-Natura Blueberry with Lutein uses blueberry extract from northern Europe. Whether it's stress from work or deep tissue aging, ASAHI will dramatically improve the health of your eyes.
Goods
Japanese vitamins for children
2