Top 5 most beautiful products on 36best
Let everything shine and sparkle! The most luxurious cosmetics with a limited design - as a gift for yourself and your loved ones.
Moments of joy in our lives happen as often as we allow ourselves to have them. The choice is ours: follow the well-trodden path or try new things, settle for a routine or strive for a wow effect. So it is with cosmetics: you can again buy a generally good cream for 500 rubles. And you can order a luxurious set worthy of a queen, get high on the packaging design, and rejoice every time you use the product.
Brands with a jewelry approach to the design of cosmetics
Cosmetics from the Jill Stuart collection are worthy of the boudoir of high-ranking persons. Many pieces are made in a retro style and evoke thoughts about the beauty of bygone centuries. Especially worth noting is a chic limited edition cosmetics set in vintage style and fancy lipstick bottles.
A moment ago you were just a woman, and now you are a crazy empress! This is all the magic of the Kanebo Milano Collection. The brand should take a closer look at powders in a gold case and eau de parfum (the hand will not rise to throw away such bottles after use).
Les Merveilleuses de Laduree cosmetics will conquer the hearts of sophisticated and a little dreamy persons. She is sought after by luxury makeup collectors around the world. A limited edition set of blush in a box made in the style of antique jewelry, brushes with an antique design... so the usual beauty routine turns into an aesthetic beauty ritual.
Top 5 Most Beautiful 36best Limited Design Products
POLA B.A Precious Collection
Finding a decent bouquet of flowers that does not look like three carnations in cellophane is not an easy task. And for this bouquet to stand for a long time... The exclusive
POLA B.A Precious Collection
facial skin care set is designed in the form of a fantastic flower bouquet, as if it came from the planet Pandora from Avatar.
Bouquet of four POLA luxury goods.
- A bioactive anti-aging cream that fights all signs of skin aging. Its active ingredient is the result of a unique treatment of wormwood, which removes glycation reaction products from the skin within 6 months. The cream became an absolute hit, such a result was achieved for the first time in the world.
- A bio-active anti-ageing lotion with exclusive Nano-Clear Formula technology that improves skin texture, replenishes moisture and enhances the effect of subsequent beauty products.
- 14 ampoules of active essence.
- 2 sheet masks with Fucus serratus HA Holder moisturizing ingredient.
The aroma of such a "bouquet" is gentle and sensual, it only enhances the feeling of beauty during the use of POLA cosmetics.
KANEBO MILANO COLLECTION Face-Up Powder 2023
The wow effect from such a little thing is guaranteed, and it does not matter whether you buy for yourself or as a gift. Face-Up Powder 2023 with rose scent is a new jewelery masterpiece by KANEBO.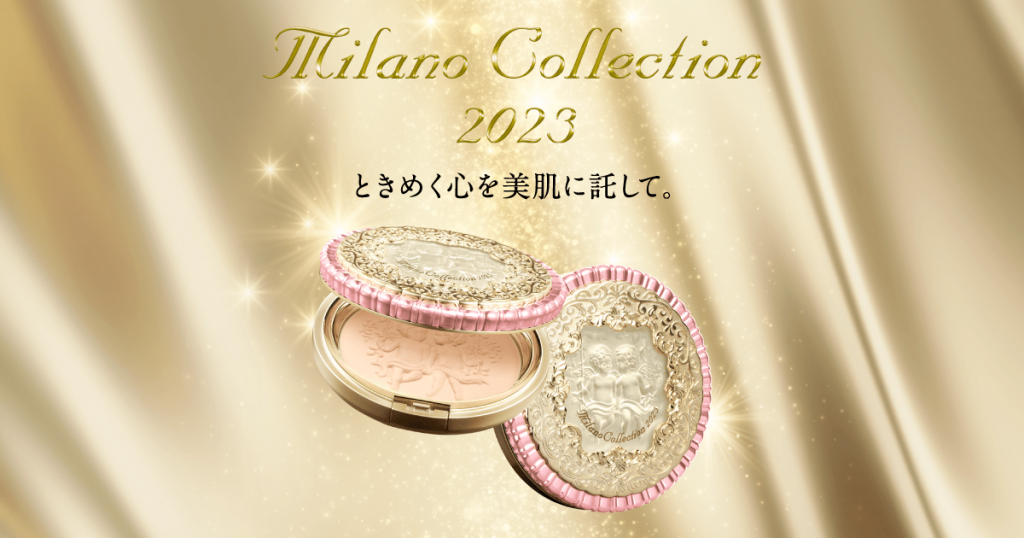 The theme for 2023 for the brand is "Creating Happiness". The best wishes are conveyed by cute angels floating on a swing in the rays of warm light - they are depicted on the lid of the powder box, also decorated with a sparkling engraving.
The content is also noteworthy. The powder is distinguished by an unusual texture: it lays down in plates, creating a natural look with a slight sheen. The skin seems transparent, porcelain, as if covered with a light veil. And how it all smells! The powder has a premium rose scent.
Jill Stuart Brilliant Jewel Sheer
Say hello to the new precious diamond in your fragrance collection! A bottle of Jill Stuart Brilliant Jewel Sheer Eau de Toilette shimmers in delicate shades of clear, blue and pink mother-of-pearl. Creates the effect of the optical glow of the "Girdle of Venus" at dawn.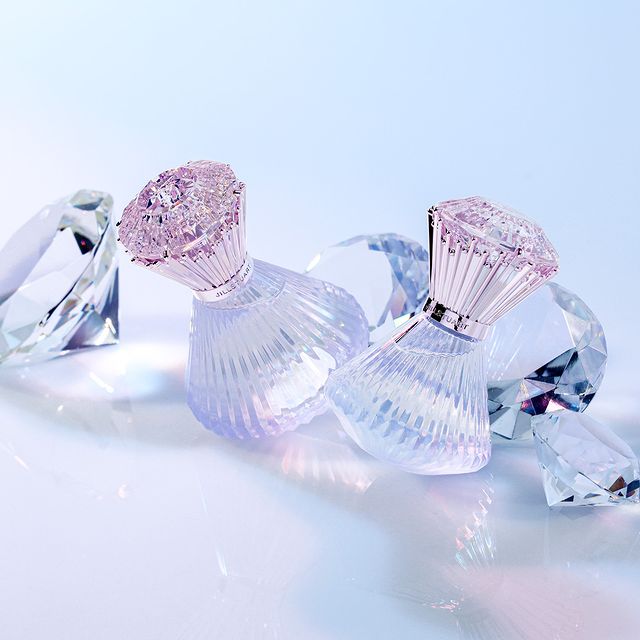 Inside - a seductive aroma with floral, fruity and sparkling tones. Top notes are pure bergamot, water pear and violet leaf. Then a flower bouquet opens - lilac, jasmine, freesia. A clear and light feeling remains on the loop - it is amber, cedar, vanilla, moss.
Les Merveilleuses de Laduree Cheek Brush
Such a brush could have been used by Marie Antoinette from Sofia Coppola's film.The Les Merveilleuses de Laduree Cheek Brush is made from natural fibers and makes applying blush a tactile pleasure. The thing is distinguished by an antique design in white and gold tones with a slight pink accent.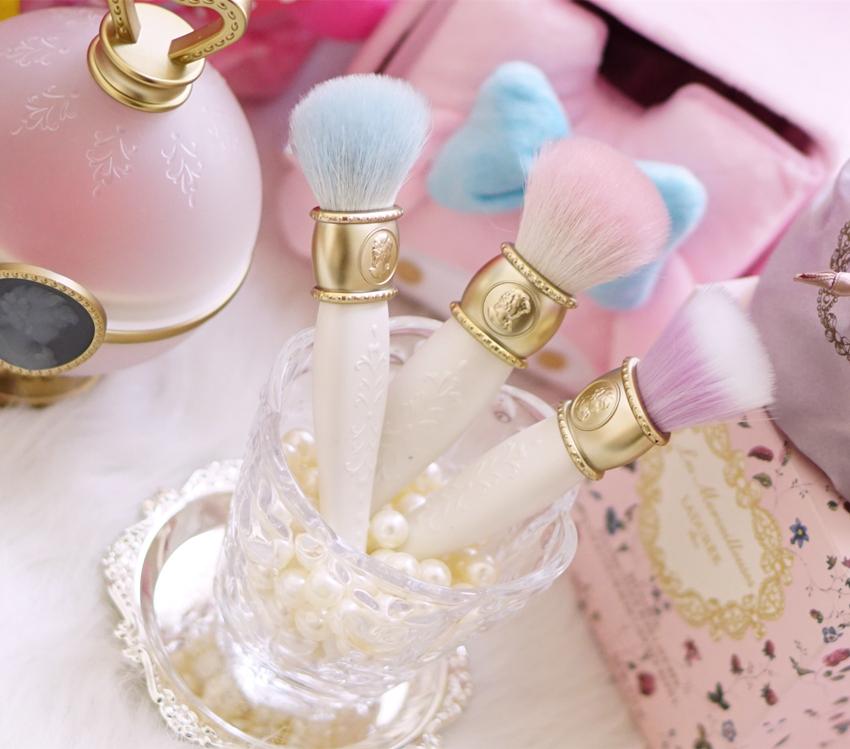 SHISEIDO SNOW BEAUTY 2022 Brightening Skin Care Powder
A new exclusive version of Shiseido's famous whitening powder, with frosty patterns and snowflakes that sparkle in purple, blue and gold.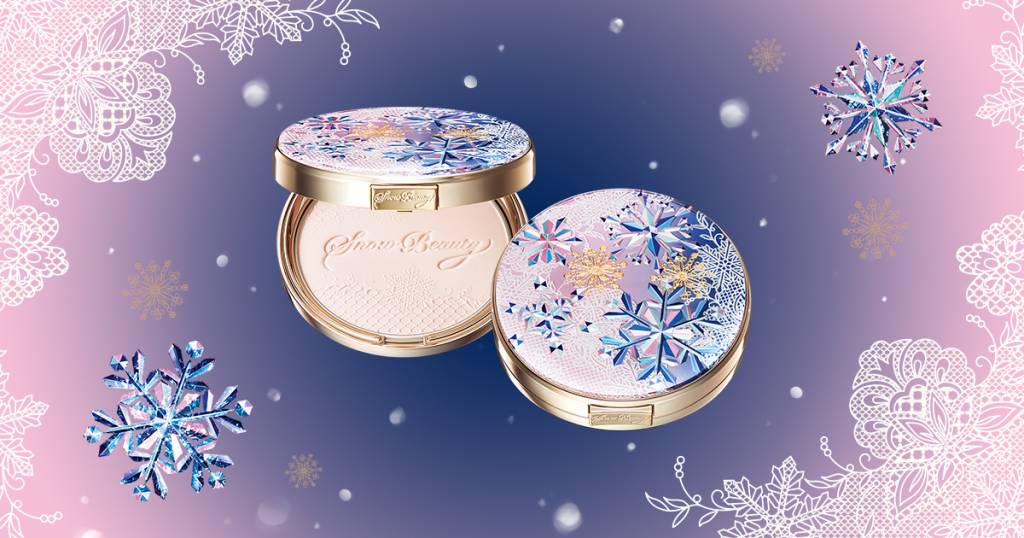 Snow Beauty Brightening Skin Care Powder contains the new whitening ingredient 4MSK. It not only makes the skin lighter, but also suppresses the production of melanin, which means it prevents the appearance of age spots and freckles. The skin acquires a delicate transparency and porcelain whiteness. The powder has a caring effect - shea butter and rosehip extract moisturize the skin.
Included: powder, two powder puffs for morning and evening application, exclusive cosmetic bag for storage.