Winter is chocolate season in Japan
The cold has come - wait for winter chocolate with unique flavors.
The Japanese pay special attention to the change of seasons. Spring, summer, autumn and winter are clearly separated, and each season has its own cultural characteristics. With the onset of cold weather, the diet changes: portions increase, more hot dishes appear on the table, some familiar dishes are rethought and served warm - for example, breaded or battered.
The changes concern not only the main dishes, but also sweets. If dozens of types of jelly with different fillings and iced coffee are indispensable in the hot Japanese summer, then with the onset of cold weather, the focus shifts to winter chocolate.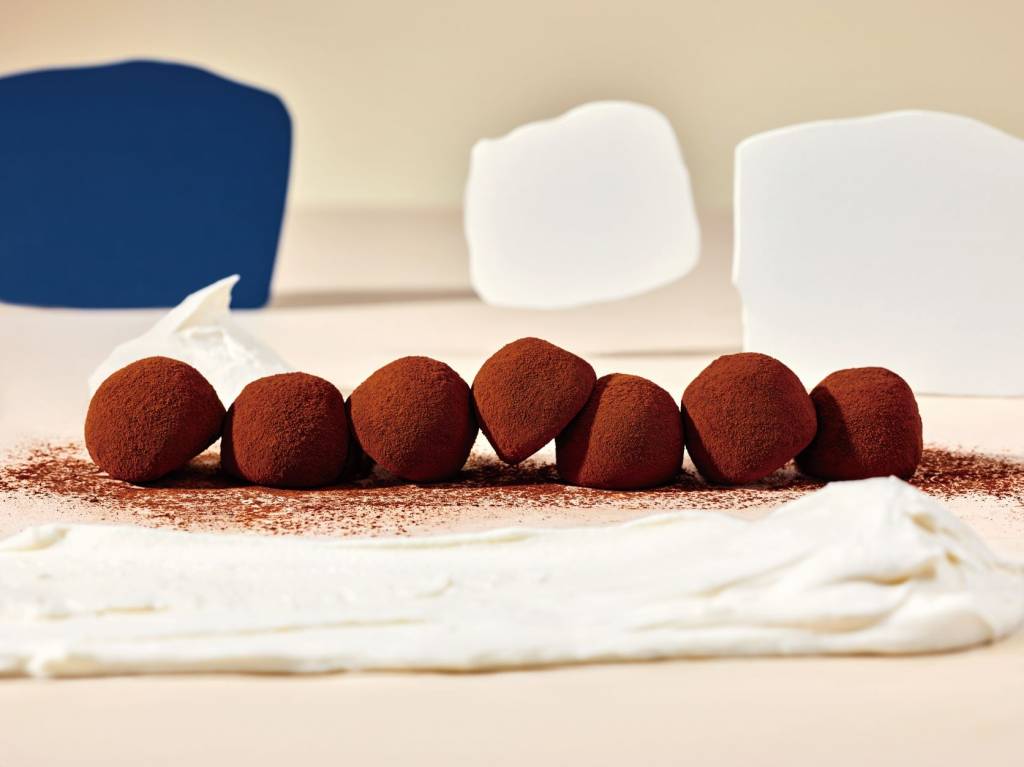 Love for seasonal products in Japan
Confectioners have been waiting for a long time for the scorching summer and rainy autumn to end, and are ready to please the Japanese with a special "winter chocolate". Its main task is to warm, as well as maintain high spirits, despite the frosts.
In general, the Japanese love seasonal products. Favorite sweets on store shelves always have seasonal flavors: what is sold in winter will be impossible to buy with the onset of spring. This approach does not let even those who eat sweets constantly get bored: it is worth turning over the calendar, and the Japanese know for sure that something new has already appeared in stores.
Popular winter chocolate flavors
The chocolate season runs from mid-autumn in October to early spring in April. During this time, the sweet tooth will have to try the main chocolate hits.
Japanese chocolate in winter is distinguished by two important features.
The first is textures. No dry tiles, it will definitely be something tender, melting. What begins to produce hormones of joy, one has only to put a piece in growth - it immediately melts and envelops with sweet warmth.
The second is the variety of flavors. It can be bright accents like rum, liqueur or cognac in chocolate. As well as fruity notes - orange, strawberry. There is also an unusual refreshing chocolate with green tea.
What to try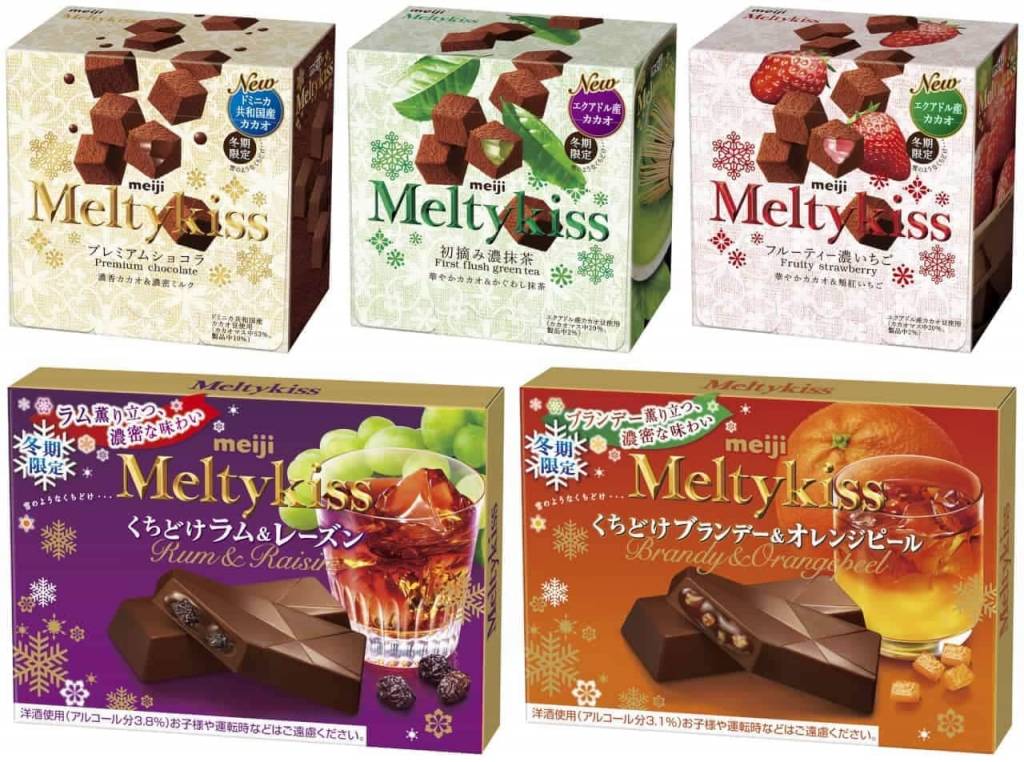 1. Brandy + orange
One of the most festive winter combinations you will find in Meiji Meltykiss Brandy Orange bars is chocolate with brandy and orange. The tart taste of an alcoholic drink blends perfectly with the richness of chocolate, and notes of orange create a sense of celebration.
2. Ganache + strawberries
Ecuadorian cocoa beans are used to make this delicious chocolate ganache. Then it remains only to combine them with the juiciness of strawberries, and you get your favorite winter chocolate Meiji Meltykiss Fruity Strawberry. Each cube of delicacy literally melts in your mouth, and gentle sweetness is replaced by sweet and sour strawberry obsession.
3. Dark chocolate + matcha
The perfect chocolate for aesthetes! Lotte Premium Ghana Chocolate Dark Matcha is a combination of premium quality two-layer dark chocolate with the tartness of matcha. Chocolate is in the form of small bars in individual packaging.
4. Dark chocolate + strawberries
A more classic, but no less aesthetic union of two-layer dark chocolate and juicy strawberries. The pleasant bitterness of rich dark chocolate Lotte Premium Ghana Chocolate Dark Strawberry blends perfectly with the refreshing sourness of strawberries.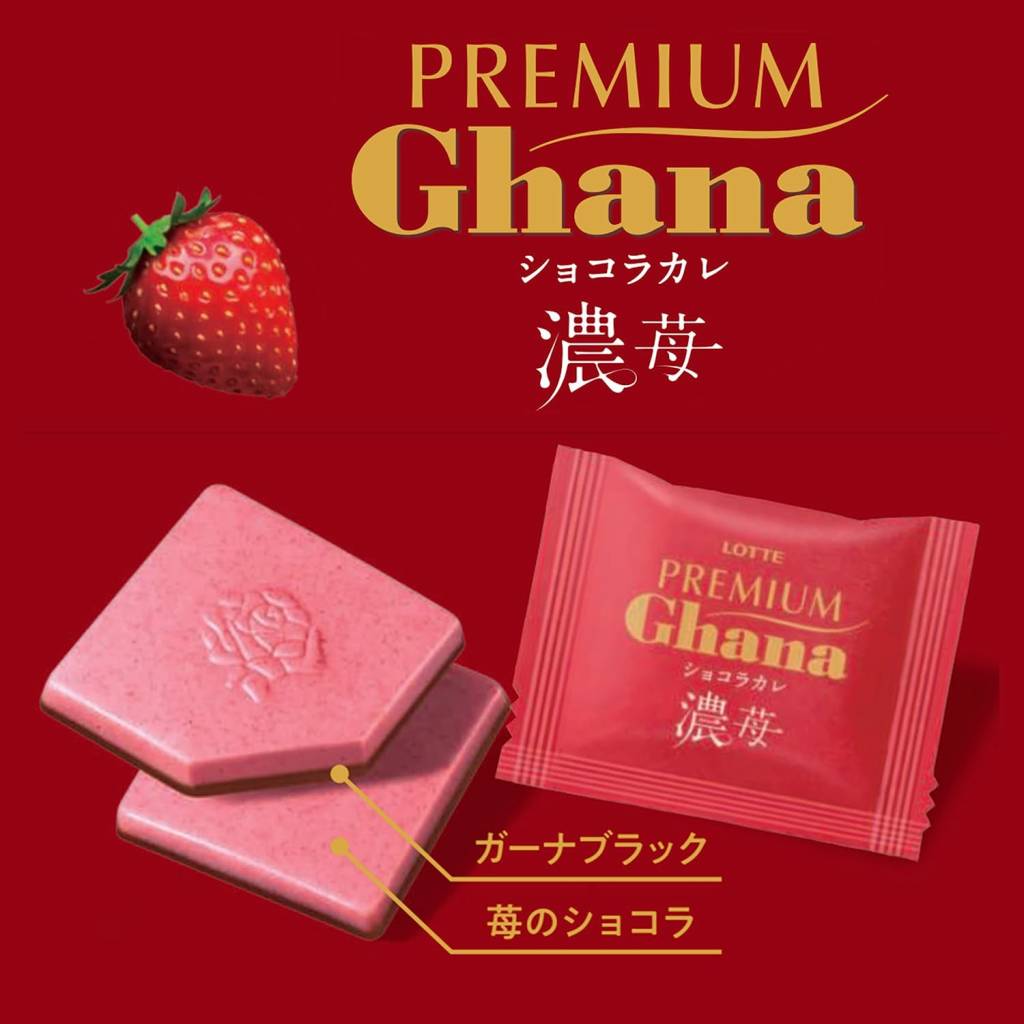 5. Strawberry liqueur + orange zest
Super combo for lovers of juicy fruit and berry flavors! Under the shell of the most delicate ganache cream, made from the best cocoa and cream, there is a berry bomb of strawberry liqueur, blackcurrant and orange peel. Meiji Meltykiss Strawberry&Orange Peel Cassis Liqueur is the brand's exclusive winter specialty.
6. Creamy caramel
It is the taste of caramel in melting chocolate ganache that gives a festive mood and warms you in the cold. Meiji Melty Kiss Caramel Butter is a new addition to the seasonal chocolate range and a must try. There is only one minus - you will not notice how the whole pack "melts" in your mouth.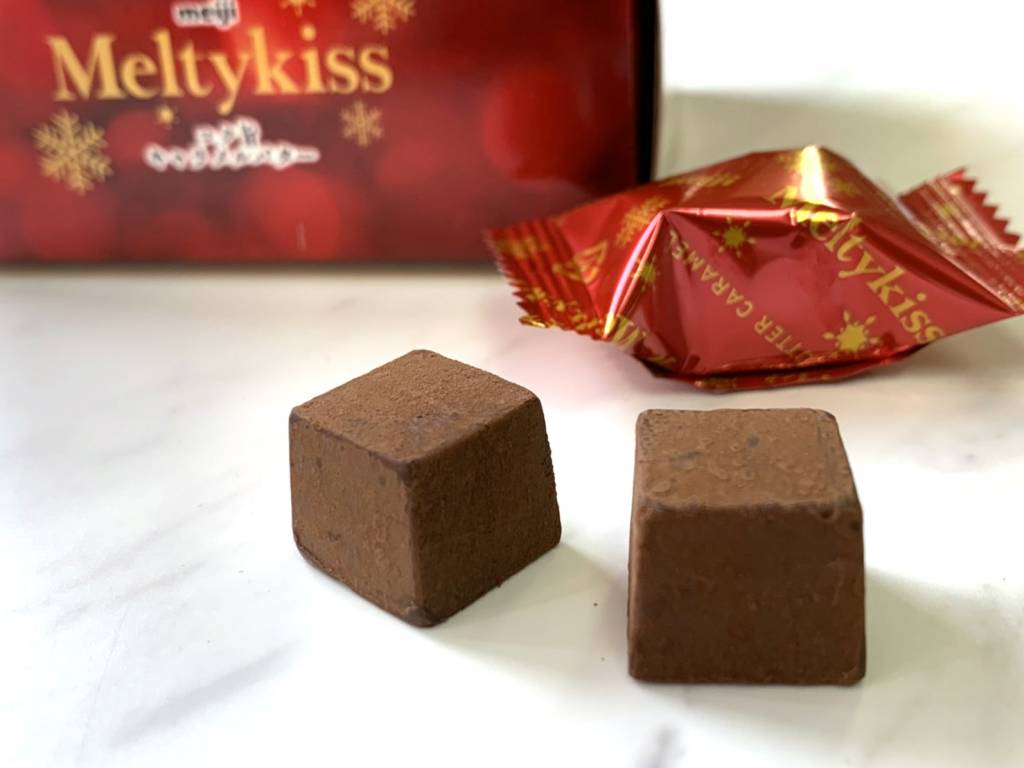 7. Green tea
An unusual combination in Meiji Melty Kiss Dark Matcha chocolate will appeal to connoisseurs of mild flavors. Each cube is a ganache based on the most delicate cream. But the filling came out with character, a little tart, but refreshing.
8. Premium chocolate
Winter luxury in an updated version. Meiji Melty kiss Premium is a classic, recognizable winter flavor from a popular Japanese brand. Cream and Dominican cocoa beans create a deep bittersweet taste. Just what you need to keep warm and cheer up in the cold season.