Without it, sushi is not sushi. Do you love Gary?
How do you feel about sushi? For the Japanese, this is a happy meal. Do you eat gari every time? Gari may or may not like it, but without it, eating Japanese sushi is wrong, tasteless, and may even be unsafe.
What is gari?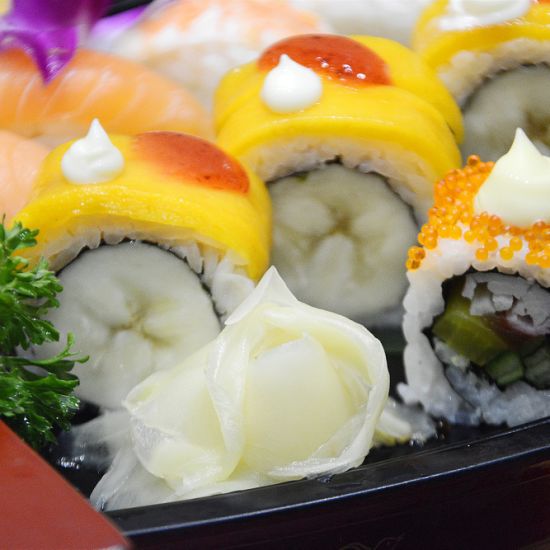 Gari is ginger pickled in sweet vinegar. Soft fresh ginger for gari is usually harvested in the season from March to October, so the current ginger is the last of this season. Previously, it was in October that the entire annual supply of ginger was pickled.
"Gari" is the sound of crunchy chewing in Japanese - "garigari". Ginger's fiber is so tight that it's hard to cut with a kitchen knife, and it takes a long time to chew. When you chew thoroughly, the jawbone moves and promotes blood flow to the brain. Improves blood flow and metabolism throughout the body. The secretion of satiety hormone is stimulated, so you definitely do not overeat. Slowly eating sushi, chewing gari carefully - and everything will be fine with your figure!
How to eat gari?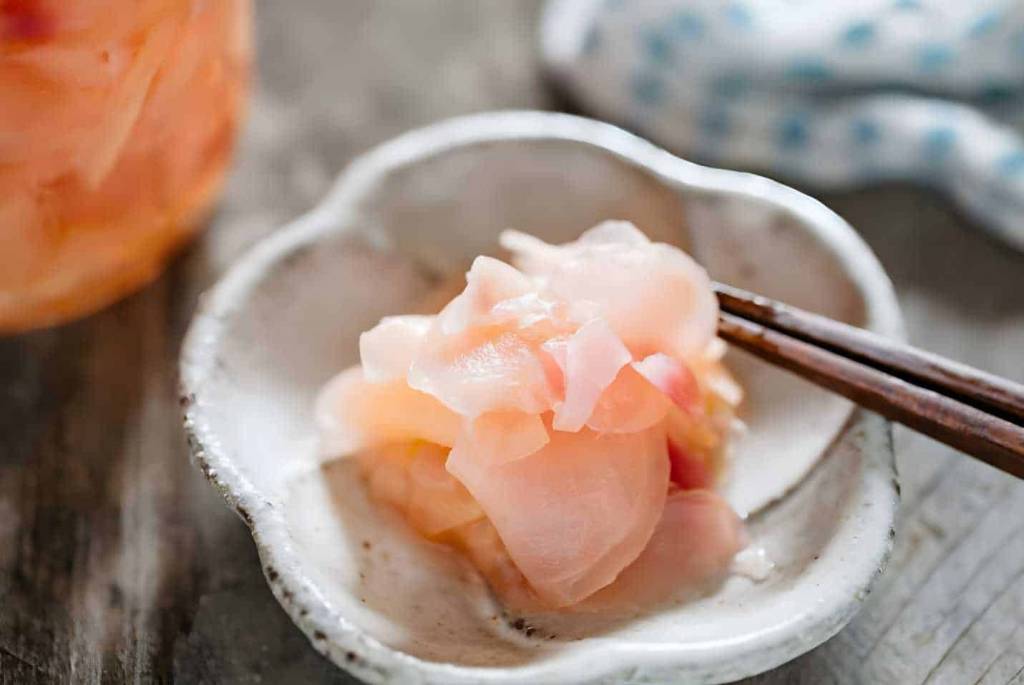 So. For the correct tasty use of sushi, there is a rule: "1 piece of sushi - 1 piece of gari." Why?
First, to refresh the receptors in the mouth, remove the taste of the previous fish.
Secondly, the bactericidal effect. Raw fish is often included in the composition of sushi, using gari as a seasoning, you can count on the effect of preventing food poisoning due to the powerful bactericidal power of ginger.
Third - warming the body. Ginger (gingerol and segaol) and vinegar (citric acid) dilate blood vessels, increase blood flow and warm the body. They activate metabolic processes in the body, burning carbohydrates contained in white rice and generating energy. As a result, fatigue disappears, the body recovers. Even if you are tired after a long walk or intense work, sushi and gari will cheer you up!
Powerful foods such as ginger and vinegar were used in the old days as "drug substitutes". Don't forget that everything is good in moderation. If you eat too much, then, of course, harm your body. Don't eat too much gari, especially on an empty stomach. Let's leave Gary a supporting role - to set off the favorite sushi of all!
Pay attention also to food supplements with ginger offered in our store.
Be healthy!
Goods
For gastrointestinal tract
1