Product Description: Dr. Select Huma-Stemells Seven After Face Mask
Huma-Stemells is Dr. Select, which awakens natural beauty and youth with the help of stem cells of its own production.
Huma-Stemells Seven After Face Mask is a luxuriously impregnated bio-cellulose mask to renew and intensely hydrate the skin.
A gel-like feel, highly adhesive mask spreads over the entire face, completely covering it, delivering active ingredients to every cell of the skin. The beauty you crave for your skin in one sheet! The mask gives firmness, elasticity, transparency and hydration, it is a complete support for mature skin that continues to shine, despite age.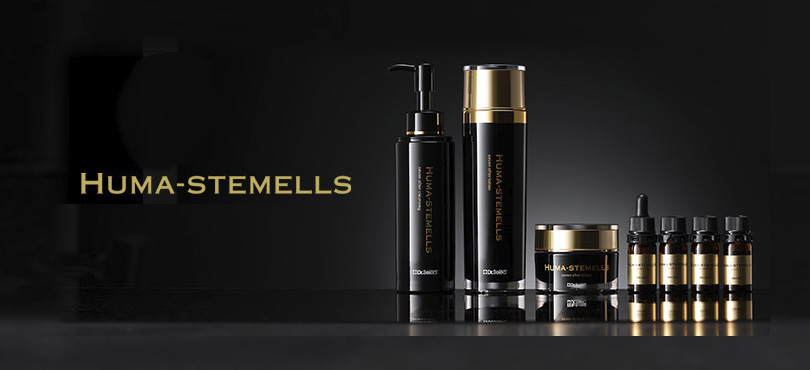 The product contains 1% stem cells! The two types of stem cells are rich in growth factors that give an instant smoothing and lifting effect. You will feel the difference on your skin the very next morning after application (after 7 hours)! They renew and revitalize skin cells, restoring its firmness and elasticity.
The quality of the culture solution of stem cells "Huma-stemels" is made under the control of Dr. select.
Huma-Stemells Seven After Face Mask uses dry biocellulose made from nanofibers that make up 1/1000 of the hair's size. The uniqueness of this mask is that 90% of the active ingredients are enclosed in the mask itself. This allows you to deliver beauty components to every corner of the skin, without any gaps.
The serum contained in the leaf contains cell culture fluid "Huma-stemells", which improves skin firmness and elasticity, growth factors FGF and EGF, which regulate the skin cycle, as well as 3 types of ceramides and a vitamin complex, which give moisture and transparency. This formula awakens the natural beauty of the skin and makes it radiant and supple.
Effects:
- Firmness and elasticity - stem cells, elastin, collagen
- Renewal and awakening of cells - FGF, EGF, kappa-peptide
- Moisturizing - Ceramide NP, Ceramide AP, Ceramide EOP, Hyaluronic Acid
- Transparency - vitamin complex with vitamin C
- Rejuvenation and density - retinol palmitate
Free from parabens, mineral oils, synthetic fragrances, synthetic dyes, petroleum-based substances
To use: After washing your face, apply lotion and then apply the mask all over your face. Remove the mask after 15-20 minutes, spread the remaining essence over the face and neck.
Ingredients: Water, Glycerin, BG, DPG, Stem Cell Conditioned Medium, Oligopeptide-1, Polypeptide-11, Copper Tripeptide-1, Retinol Palmitate, 4Na Glutamate Diacetate, Ascorbyl Tetrahexyl Decanoate, Ceramide NP, Ceramide AP, Ceramide EOP, Hydrolyzed Elastin, Hydrogenated lecithin, sodium glycolate, phytosphingosine, sodium hyaluronate, hydrolyzed collagen, squalane, peanut oil, panthenol, sorbitol, cholesterol, mannitol, sodium lauroyl lactylate, tocopherol, propanediol, pentylene glycol, xanthan gum, carbomer, ethylhexylglycerin, phenoxyethanol
Volume: 30 ml x 4 pieces
Manufacturer: Dr.Select
Country of origin: Japan
There are 4 delivery methods:
- SURFACE MAIL - sea mail (from 2 months).
- AIRMAIL - urgent mail (from 14 days to 2.5 months). Orders over 2 kg are shipped in multiple parcels.

- EMS - courier home delivery (from 7 days).
The shipping cost is calculated automatically by the site.

Delivery times are approximate, and may be increased due to circumstances beyond the control of the store - due to force majeure, the workload of transport companies, customs clearance and other reasons. 36best Kawai does not accept any responsibility for international shipping delays. Thank you for understanding!
Shipping costs
for postage from Japan can be found
here
.

Available delivery methods by country, see the table.
If you do not find your country in the list provided, please contact our consultants, we will try to offer you an alternative delivery method.