Product description: RECORESERUM BIJOU DE MER PC DDS Richness Capsule
RECORESERUM BIJOU DE MER PC DDS Richness Capsule - serum in capsules for smooth and elastic skin. By repairing damage to the skin, high-quality ingredients packed in capsules give it elasticity and density. For skin that you want to constantly touch!
Luxurious packaging resembles a cut diamond and gives real pleasure in the process of use. Serum in individual capsules allows you to keep the freshness of the serum, preventing its contact with air and oxidation.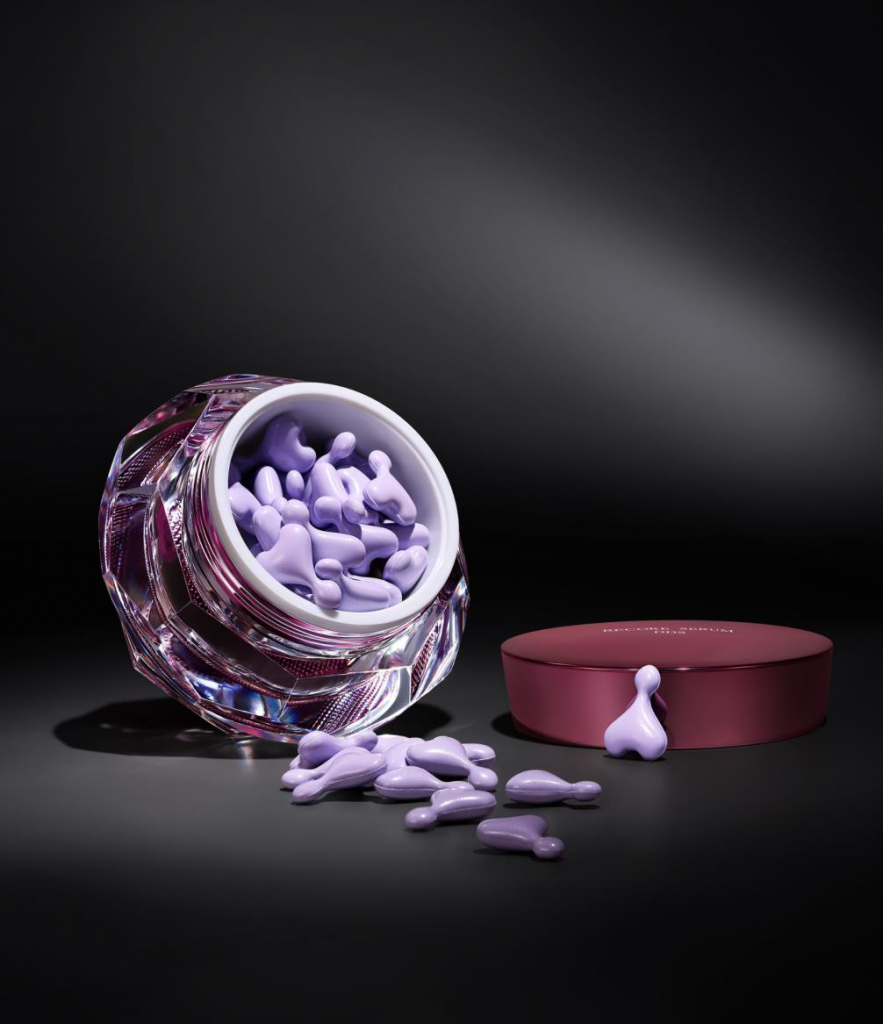 Assets:
- horse placenta concentrate. The influence of the placenta on beauty has long been known to Japanese cosmetologists. The placenta contains vitamins, minerals, enzymes and peptides. The amino acids in it are a natural moisturizing factor and fill the skin with moisture. Sialic acid makes the skin radiant, a complex of hyaluronic acid and chondroitin increase elasticity, growth factors stimulate cell renewal. The latest cleaning technology and high quality raw materials are guaranteed by the brand.
Placenta Effects:
- moisturizing
- whitening action
- Promote blood circulation and stimulate cell metabolism
- antioxidant effect
- Grape stem cell extract protects skin stem cells from UV radiation, increases skin resistance to UV radiation, makes skin bright and healthy.
- Gransome Heptapeptide-7 - a peptide that provides improved penetration and prolonged bioavailability of assets.
- Apple Fruit Stem Cell Extract gives firmness and radiance to the skin, eliminating darkening and dullness, repairing damage.
- Goji plant stem cell extract - activates fibroblasts, increases the amount of collagen and elastin and improves facial contours. Reduces fine and deep wrinkles.
- Meadowfoam oil is a high quality oil that blends well with the skin without leaving a sticky feeling. Moisturizes the skin and promotes rejuvenation, nourishes cells without clogging pores, and regulates sebum secretion.
Application: After cleansing the skin and lotion, use 1 serum capsule. Open the capsule by turning its thin tip 2-3 times, squeeze into the palm of your hand and spread over the skin. If you are concerned about dryness, use a cream afterwards.
Volume: 48 pcs x 330 mg
Manufacturer: RECORESERUM BIJOU DE MER
Country of origin: Japan
There are 4 delivery methods:
- SURFACE MAIL - sea mail (from 2 months).
- AIRMAIL - urgent mail (from 14 days to 2.5 months). Orders over 2 kg are shipped in multiple parcels.

- EMS - courier home delivery (from 7 days).
The shipping cost is calculated automatically by the site.

Delivery times are approximate, and may be increased due to circumstances beyond the control of the store - due to force majeure, the workload of transport companies, customs clearance and other reasons. 36best Kawai does not accept any responsibility for international shipping delays. Thank you for understanding!
Shipping costs
for postage from Japan can be found
here
.

Available delivery methods by country, see the table.
If you do not find your country in the list provided, please contact our consultants, we will try to offer you an alternative delivery method.