Product description: MTG ReFa Crystal Massager for face and body, model RF-CR 1931 B
Elegant design! The massager is decorated with Swarovski crystals. This is the result of a joint creation between MTG and Swarovski. The ReFa Crystal massager is truly a piece of jewelry, elegant and dazzlingly beautiful!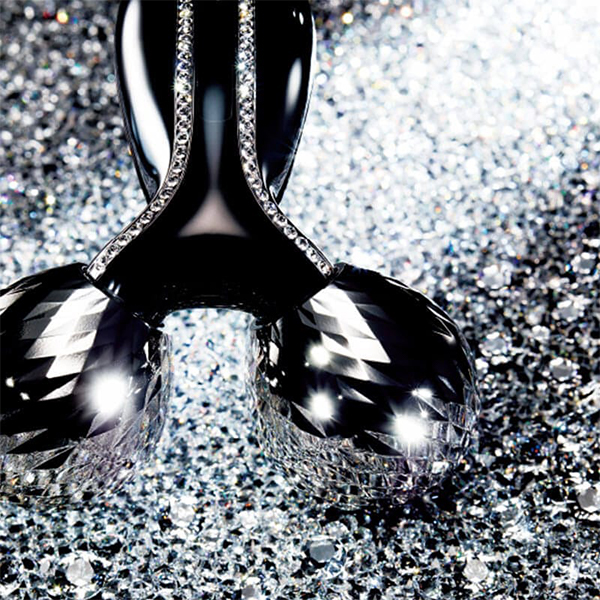 The massager provides the necessary effect of lifting, elasticity and firmness of the skin. The solar battery built into the body of the massager generates microcurrents that are close to natural ones in terms of effects. Due to this, the synthesis of collagen and elastin is stimulated, and blood circulation of the skin is improved. The skin looks toned and healthy.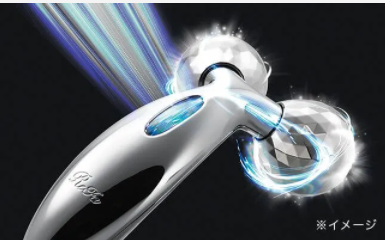 Under the influence of the spheres of the Refa Crystal massager, the blood under the skin begins to circulate faster, many metabolic processes are launched, the tissues receive more nutrients and oxygen. Several times faster they start, collagen fibers and elastin are produced.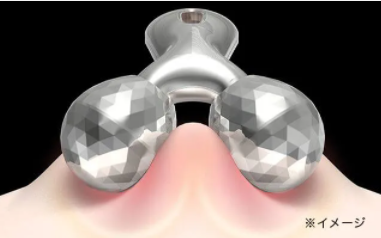 Microcurrent effect on the skin provides:
- lifting effect;
- stimulation of collagen and elastin synthesis;
- formation of clear contours;
- improvement of blood circulation of the skin;
- reduction of excess body fat;
- Improving the color and condition of the skin.
Application:
1. Start the massage from the chin area. Roll the massager from the center of the chin to the ears along the line of the face. Then move the massager along the cheekbones towards the ears.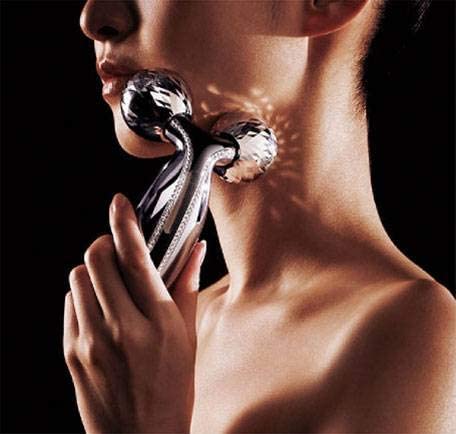 2. Then close your eyes and massage your forehead from bottom to top.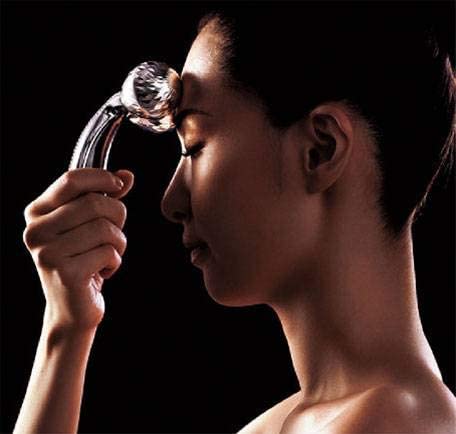 3. Massage your hands in the direction from the elbow to the body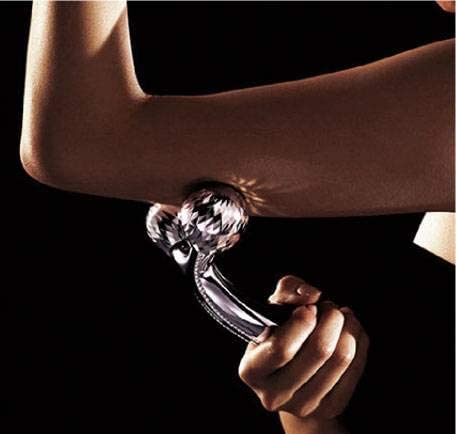 4. Move the massager up and down from the base of the shoulders and across the neck to the head.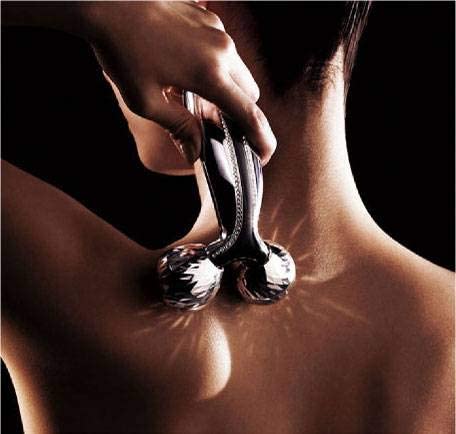 5. Pay attention to the neckline, moving up and down from the collarbone to the chest and back. Do not massage the chest, only the décolleté area.
6. Massage your stomach and thighs, moving up and down.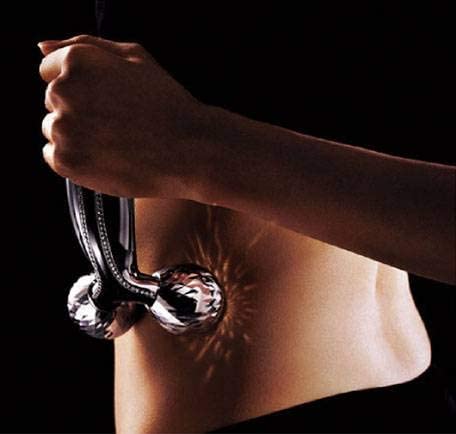 Composition: ABS, acrylic, silicone rubber, stainless steel, nylon, platinum, crystal (Swarovski crystals)
Weight: approximately 195 gr
Model: RF-CR 1931 B
Manufacturer: MTG
Country of origin: Japan
There are 4 delivery methods:
- SURFACE MAIL - sea mail (from 2 months).
- AIRMAIL - urgent mail (from 14 days to 2.5 months). Orders over 2 kg are shipped in multiple parcels.

- EMS - courier home delivery (from 7 days).
The shipping cost is calculated automatically by the site.

Delivery times are approximate, and may be increased due to circumstances beyond the control of the store - due to force majeure, the workload of transport companies, customs clearance and other reasons. 36best Kawai does not accept any responsibility for international shipping delays. Thank you for understanding!
Shipping costs
for postage from Japan can be found
here
.

Available delivery methods by country, see the table.
If you do not find your country in the list provided, please contact our consultants, we will try to offer you an alternative delivery method.
Popular with this product