Product Description: Jill Stuart Cheek Color Brush Luxurious blush brush
Jill Stuart Cheek Color Brush - gentle touch on your cheeks and perfect coloring with a jewelery design!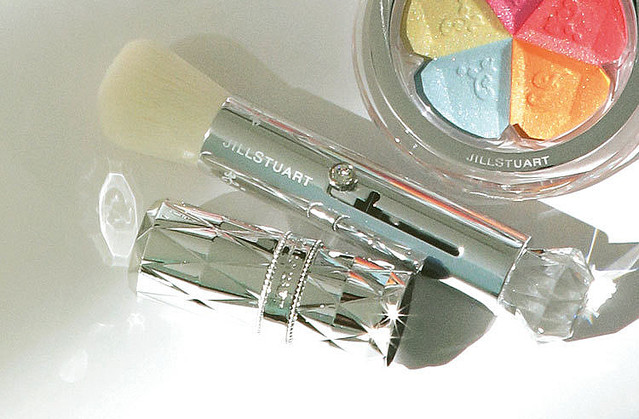 The adjustable bristle brush is incredibly comfortable to use and adapts to your goals. You just need to move the crystal - and the length of the bristles will increase or decrease.
100% synthetic fine bristles are used, which have an improved texture and hold blush much better than conventional brushes.
The brush smoothly spreads the blush over the skin, creating a soft finish that blends into the skin.
Jill Stuart's vintage design is inspired by the crystal cutting process. The body of the brush is decorated with large crystals, which gives the look of a precious piece of jewelry.
Manufacturer: Jill Stuart
Country of origin: Japan
There are 4 delivery methods:
- SURFACE MAIL - sea mail (from 2 months).
- AIRMAIL - urgent mail (from 14 days to 2.5 months). Orders over 2 kg are shipped in multiple parcels.

- EMS - courier home delivery (from 7 days).
The shipping cost is calculated automatically by the site.

Delivery times are approximate, and may be increased due to circumstances beyond the control of the store - due to force majeure, the workload of transport companies, customs clearance and other reasons. 36best Kawai does not accept any responsibility for international shipping delays. Thank you for understanding!
Shipping costs
for postage from Japan can be found
here
.

Available delivery methods by country, see the table.
If you do not find your country in the list provided, please contact our consultants, we will try to offer you an alternative delivery method.