Product description: Ceruru.b CO2 Bubble Gel Pack Oxygen Facial Mask, 20 Applications
Ceruru.b CO2 Bubble Gel Pack is an oxygen face mask that, when exposed to air, forms abundant foam - small bubbles filled with oxygen. This helps the components of the mask to penetrate deep into the pores, ridding the skin of impurities and toxins, improving microcirculation in the tissues. The mask is used before applying the lotion, improves skin elasticity, gives it freshness, transparency and brightness.
High-quality oxygen mask with dense carbon dioxide bubbles and carefully selected cosmetic ingredients, maintains healthy skin and amazingly refreshes the complexion.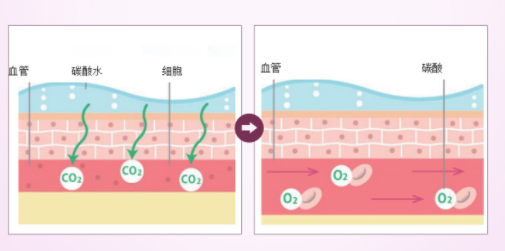 Action:
- Roxburgh rose extract prevents inflammation, itching and flabbiness of the skin caused by exposure to ultraviolet rays
- Horse placenta extract contains 10 kinds of amino acids and various nutrients, vitamins, minerals and enzymes, has a powerful anti-aging effect. It also has a proven moisturizing whitening effect.
- Proteoglycans have a structure similar to the human cell membrane. They are responsible for the metabolism and formation of new cells, like collagen, they maintain the elasticity and firmness of the skin, retain moisture, which helps to maintain tissue moisture.
- Retinol is capable of in the stratum corneum of the skin, regulating the processes of cell renewal, giving elasticity and firmness. In addition, its high moisturizing power prevents the appearance of fine lines due to dryness.
Tremella polysaccharide is a large carbohydrate molecule isolated from the edible mushroom Tremella fuciformis.
One of the sugar components of the component is glucuronic acid, which is part of the structure of hyaluronic acid. The polysaccharide has an amazing moisturizing ability, and also has an antioxidant and rejuvenating effect.
A well-balanced combination of many cosmetic ingredients has a maximum effect in the form of an oxygen mask.
Application: Wash and dry your face. Place 1 spoon (about 25 g) of gel from container B into the container and pour the contents of 1 sachet A (granules), mix with a spatula and spread evenly over the entire face. Leave the mask on for approximately 10-20 minutes (a tingling sensation may be felt due to the characteristics of carbonic acid). Then wash off the mask with water. Wash the spatula after use and keep it clean.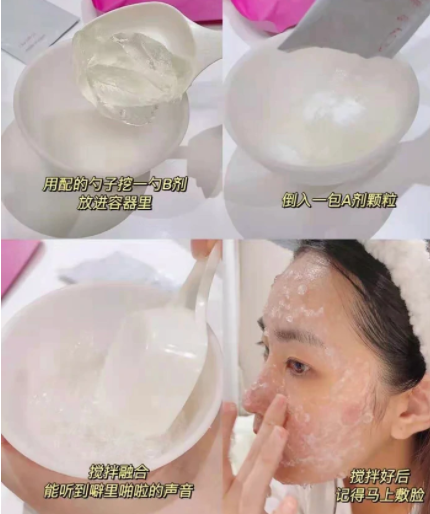 Ingredients: A (granules): citric acid, glucose
B (Gel): Water, Sodium Bicarbonate, BG, Cellulose Gum, Pentylene Glycol, Horse Placenta Extract, Placenta Extract, Water-Soluble Proteoglycan, Tremella Polysaccharide, Hydrolyzed Eggshell Membrane, Fullerene, Sodium Hyaluronic Acid, Hydrolyzed Collagen, Polyquartenium-51, Algae Extract Fucus vesiculosus, hydrolyzed yeast extract, Roxburgh rose extract, Robert's geranium extract, soy seed extract, hydroxyethylcellulose, PVP, sodium chloride, 1,2-hexanediol, phenoxyethanol.
Volume: gel - 510 g, granules - 1.5 g x 20 bags
Manufacturer: CERURU.B, Medix Japan
Country of origin: Japan
There are 4 delivery methods:
- SURFACE MAIL - sea mail (from 2 months).
- AIRMAIL - urgent mail (from 14 days to 2.5 months). Orders over 2 kg are shipped in multiple parcels.

- EMS - courier home delivery (from 7 days).
The shipping cost is calculated automatically by the site.

Delivery times are approximate, and may be increased due to circumstances beyond the control of the store - due to force majeure, the workload of transport companies, customs clearance and other reasons. 36best Kawai does not accept any responsibility for international shipping delays. Thank you for understanding!
Shipping costs
for postage from Japan can be found
here
.

Available delivery methods by country, see the table.
If you do not find your country in the list provided, please contact our consultants, we will try to offer you an alternative delivery method.
Статьи
Salon quality cosmetics with stem cell extract.