Product description: Ceruru.b Aqua Ve Gel Encapsulated Face Serum Gel, 400g
Ceruru.b Aqua Ve Gel is a professional high quality gel-like essence with encapsulated vitamin E to protect and restore the skin.
After application, vitamin E capsules burst and quickly penetrate the skin, giving the skin freshness and moisturizing it, making it velvety, tender, elastic, smoothing the texture.
Many of the best moisturizing ingredients in modern cosmetology, among them squalane and hyaluronic acid, fill every cell with the necessary moisture, preventing dryness and irritation.
Encapsulation of vitamin E allows you to save its maximum antioxidant effect, prevents the oxidation of the substance. Vitamin E has an antioxidant effect, protecting epidermal cells and structural proteins - collagen and elastin - from destruction by free radicals. As a result, the skin is smoothed and tightened, the complexion improves. In addition, it stimulates skin renewal processes, moisturizes it, and has a powerful calming effect.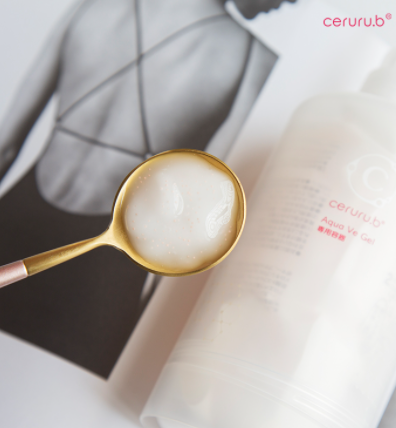 Bifidobacteria culture lysate enhances the immune function of cells and restores them, improving the quality and density of the skin.
Hydrolyzed silk is rich in amino acids, so it perfectly moisturizes and nourishes the skin, increasing its firmness and elasticity.
Extracts of wormwood and ginger have antioxidant and anti-inflammatory properties, are able to relieve irritation, swelling and redness of the skin.
Pueraria extract has long been loved by Japanese cosmetologists, as it activates the work of fibroblasts (skin cells responsible for the production of collagen and elastin). Thus, the extract stimulates the synthesis of collagen and elastin in the skin, increasing its elasticity, tightening the oval of the face.
Algae extracts moisturize, promote a drainage effect, reduce puffiness, and have a general anti-aging effect on the skin.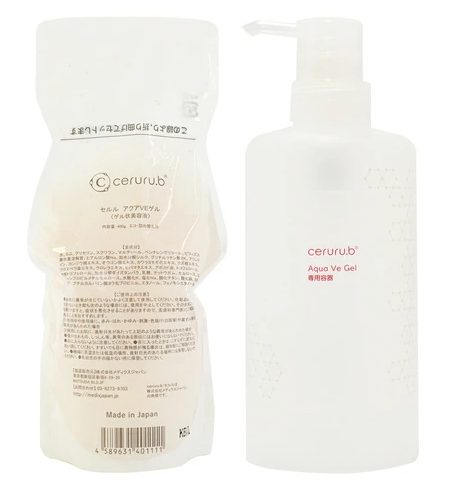 Application: After washing your face and applying the lotion, take the required amount of gel, apply to the entire face with light pressing movements to burst the capsules.
The manufacturer supplies Aqua Ve Gel in soft packaging complete with an empty dispenser bottle. You yourself open the freshest vacuum-packed gel and insert it into the vial. Please note that the container is WITHOUT A BOTTOM, you do not need to pour the whey, you just need to fix the refill bag! Detailed instructions in the picture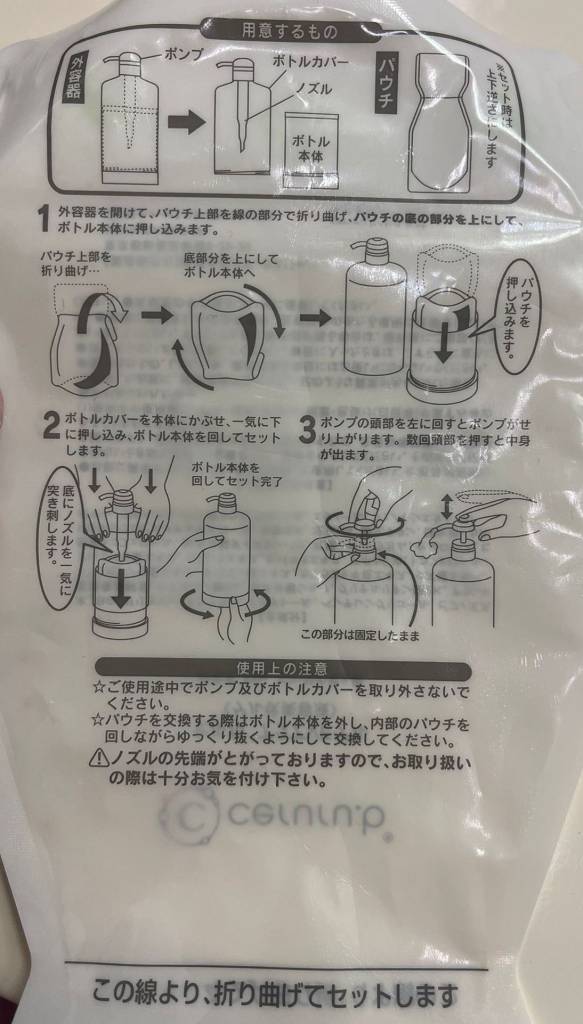 Ingredients: Water, BG, glycerin, squalane, martitol, pentylene glycol, bifidobacteria culture lysate, sodium hyaluronate, hydrolyzed silk, glycyrrhizic acid 2K, allantin, licorice root extract, ginger root extract, mugwort flower extract, pueraria root extract, aloe vera leaf extract , chlorella extract, Fucus vesiculosus algae extract, avocado oil, tocopherol, tocopherol acetate, hydrolyzed soy protein, lactose, nutmeg, cellulose, hydroxypropyl methylcellulose, potassium hydroxide, sodium chloride, titanium oxide, iron oxide, carbomer, butylpropynyl iodide carbamate, ethanol, phenoxyethanol .
Volume: 400 g
Manufacturer: CERURU.B, Medix Japan
Country of origin: Japan
There are 4 delivery methods:
- SURFACE MAIL - sea mail (from 2 months).
- AIRMAIL - urgent mail (from 14 days to 2.5 months). Orders over 2 kg are shipped in multiple parcels.

- EMS - courier home delivery (from 7 days).
The shipping cost is calculated automatically by the site.

Delivery times are approximate, and may be increased due to circumstances beyond the control of the store - due to force majeure, the workload of transport companies, customs clearance and other reasons. 36best Kawai does not accept any responsibility for international shipping delays. Thank you for understanding!
Shipping costs
for postage from Japan can be found
here
.

Available delivery methods by country, see the table.
If you do not find your country in the list provided, please contact our consultants, we will try to offer you an alternative delivery method.
Статьи
Salon quality cosmetics with stem cell extract.