Sold out
Product description: Ceruru.b Face Mask Premier
Ceruru.b Face Mask Premier is a sheet mask for the face that is soaked with 30 ml of cosmetic essence! The formula is aimed at intense hydration and skin rejuvenation and contains nano-sized components that can penetrate into the stratum corneum. This contributes to the most effective effect and delivery of moisture to every corner of your face!
The Premier line uses a special surfactant-free emulsification technology that encapsulates whey components by approximately 1/20 of the conventional emulsification method, greatly improving penetration and moisture retention.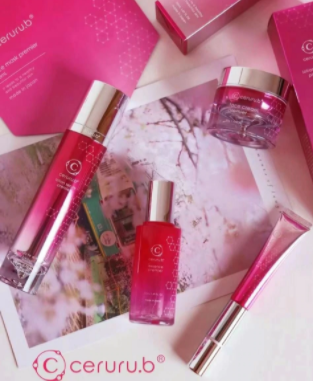 Numerous ingredients for intensive care based on the original raw materials of Nano Complex carefully care for the skin:
- Trifluoroacetyltripeptide-2 - a component to eliminate skin sagging and wrinkles. It restores aging cells and slows down age-related changes in them, which means that in general the skin remains young, supple and toned longer.
- Placenta extract with excellent moisturizing ability replenishes 10 kinds of amino acids in cells, as well as vitamins, minerals and enzymes, has a powerful anti-aging effect. It also has a proven whitening effect.
- Proteoglycans have a structure similar to the human cell membrane. They are responsible for the metabolism and formation of new cells, like collagen, they maintain the elasticity and firmness of the skin, retain moisture, which helps to maintain tissue moisture.
- Three types of collagen have a tightening effect, tightening the skin, making it supple and beautiful.
- Retinol is capable of in the stratum corneum of the skin, regulating the processes of cell renewal, giving elasticity and firmness. In addition, its high moisturizing power prevents the appearance of fine lines due to dryness.
- Lipidure is a biopolymer that has a structure similar to that of a human cell membrane and has excellent skin affinity. It provides intense hydration to the skin.
- Fullerene has a powerful antioxidant effect on free radicals, eliminates pigmentation and fights inflammation.
- Extracts of plants and algae comprehensively solve all the problems of aging skin - relieve inflammation, fight pigmentation, fill with vitamins, moisture and have a powerful antioxidant effect.
- Oils of olive, argan, rice bran, rice germ, macadamia, primrose, etc. contribute to moisturizing, deep rejuvenation and smoothing of the skin, they regenerate and renew the epidermis, and also have a regulating effect on the fat balance.
The original packaging in the form of a hexagon allows you to not only conveniently remove the sheet mask, but also use all the essence to the last drop! You can cut off the opposite corner and apply the remaining serum in the package to the skin of the neck and décolleté.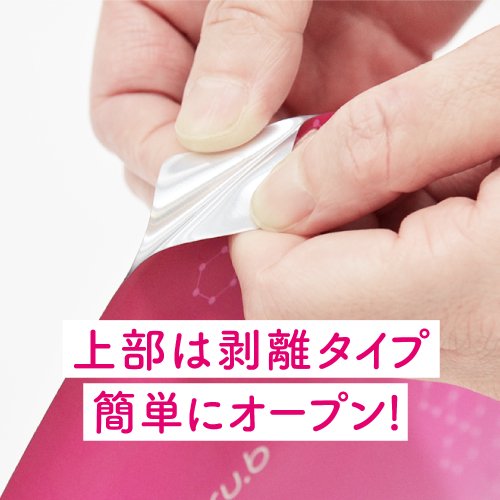 The basis of the masks is a non-woven material with long fibers made of Benlyse TM cotton, produced by the only corporation in the world, Asahi Kasei. Highly functional and excellent fluid retention, the material adheres tightly to the skin, as if merging with it.
Free of parabens, fragrances, artificial colors, mineral oils, petroleum based surfactants, UV absorbers.
Application: After washing, apply lotion to the skin, then gently apply the mask, carefully straightening her eyes and mouth. Leave on for 10-20 minutes, remove the mask and allow the serum remaining on the skin to be absorbed. The bottom of the package can be cut off and the essence can be used for the décolleté and neck.

Active ingredients: Water, glycerin, horse placenta extract, placenta extract, water-soluble proteoglycan, trifluoroacetyl tripeptide-2, polyquaternium-51, tremella polysaccharide, apple stem cell extract, retinol palmitate, sodium hyaluronate, hydroxypropyltrimonium hyaluronate, fullerene, water-soluble collagen, succinoyl atelocollagen, hydrolyzed collagen, ascorbyl glucoside, ascorbyltetrahexyldecanoate, arginine, argan seed oil, oryzanol, sclerocaria oil, sphingolipid, rice bran oil, rice germ oil, squalane, soybean oil, macadamia seed oil, evening primrose oil, olive fruit oil, jojoba seed oil, peanut Oil, Corn Oil, Roxburghi Rose Extract, Cat's Claw Creeper Extract, Chamomile Flower Extract, Ginger Root Extract, Rosemary Leaf Extract, Licorice Extract, Sophora Root Extract, Camellia Leaf Extract, Mulberry Bark Extract, Soflora Extract, Tocopherol.
Volume: 1 piece
Manufacturer: CERURU.B, Medix Japan
Country of origin: Japan
There are 4 delivery methods:
- SURFACE MAIL - sea mail (from 2 months).
- AIRMAIL - urgent mail (from 14 days to 2.5 months). Orders over 2 kg are shipped in multiple parcels.

- EMS - courier home delivery (from 7 days).
The shipping cost is calculated automatically by the site.

Delivery times are approximate, and may be increased due to circumstances beyond the control of the store - due to force majeure, the workload of transport companies, customs clearance and other reasons. 36best Kawai does not accept any responsibility for international shipping delays. Thank you for understanding!
Shipping costs
for postage from Japan can be found
here
.

Available delivery methods by country, see the table.
If you do not find your country in the list provided, please contact our consultants, we will try to offer you an alternative delivery method.
Статьи
Salon quality cosmetics with stem cell extract.