Product description: Ceruru.b UV Protect Premier Sunscreen for face and body SPF50+ PA ++++, 40 g
Ceruru.b UV Protect Premier - sunscreen of the highest degree of protection SPF50+ PA ++++.
It reduces the risk of photoaging caused by ultraviolet "UVA" and "UVB" rays and protects the skin from blue light and near infrared radiation. Thanks to luxurious caring ingredients, it restores skin prone to roughness due to aging and external factors, gives it firmness and elasticity.
The cream is not sticky, does not whiten the skin and has a high resistance.
Cream, like the entire Premier line from Ceruru.b, with nanocapsules. This is necessary to prevent direct contact of the UV absorber with the skin, so that even frequent use of the cream does not cause stress to the skin.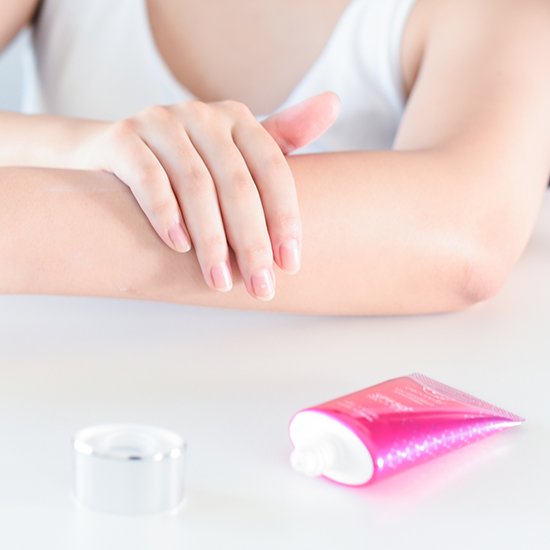 Caring ingredients:
- Progerin - a component that can prevent skin aging caused by age-related changes and UV radiation. It prevents the destruction of collagen and elastin in cells.
- Lipidure is an innovative ingredient with a patented formula, similar in action to hyaluronic acid, providing strong skin hydration. This biopolymer prevents the loss of moisture from the cells, sealing their membrane and making the skin supple.
- Proteoglycan maintains elasticity and firmness of the skin.
- Hyaluronic acid hydrates the skin while helping to resist the drying effects of the sun.
Fragrance free, paraben free, synthetic pigment free, mineral oil free
Application: After cleansing and using the lotion, take the required amount of cream and spread evenly over the skin. Reapply the cream throughout the day if you are in the sun all the time or after swimming. It can also be used as a makeup base.
Active ingredients: Water, ethylhexylmethoxycinnamate, BG, cyclopentasiloxane, cyclomethicone, methyl methacrylate crosspolymer, ethanol, tert-butylmethoxydibenzoylmethane, polysilicon-14, Mg ascorbyl phosphate, trifluoroacetyltripeptide-2, polyquaternium-51, stearylglycyrrhetinate, water-soluble proteoglycan, water-soluble collagen, sodium hyaluronate, squalane, Tocopherol, Uncaria Extract, Roxburgh Rose Extract, Glycerin, Maltodextrin, Dextran, Polysorbate 60, PEG-8 Glyceryl Isostearate, Polymer, Isotridecyl Isononanoate, Laures-9, Etidroic Acid, Sorbitan Isostearate, T-Butanol, Phenoxyethanol
Volume: 40 g
Manufacturer: CERURU.B, Medix Japan
Country of origin: Japan
There are 4 delivery methods:
- SURFACE MAIL - sea mail (from 2 months).
- AIRMAIL - urgent mail (from 14 days to 2.5 months). Orders over 2 kg are shipped in multiple parcels.

- EMS - courier home delivery (from 7 days).
The shipping cost is calculated automatically by the site.

Delivery times are approximate, and may be increased due to circumstances beyond the control of the store - due to force majeure, the workload of transport companies, customs clearance and other reasons. 36best Kawai does not accept any responsibility for international shipping delays. Thank you for understanding!
Shipping costs
for postage from Japan can be found
here
.

Available delivery methods by country, see the table.
If you do not find your country in the list provided, please contact our consultants, we will try to offer you an alternative delivery method.
Popular with this product