Product description: NiLTO Skin Care Serum Anti-aging serum with stem cells and NMN, 60 ml
NiLTO Skin Care Serum is a luxurious approach to a variety of mature skin concerns. Amazing hydration and firmness that makes you want to touch your skin.
A comprehensive anti-aging serum containing a highly concentrated environment of human stem cells, exosomes and NMN.
Carefully selected cosmetic ingredients penetrate deep into the stratum corneum of the skin, effectively affecting the main problems of aging skin - wrinkles, sagging, pigmentation, dryness. Leaves skin velvety, supple, firm & hydrated.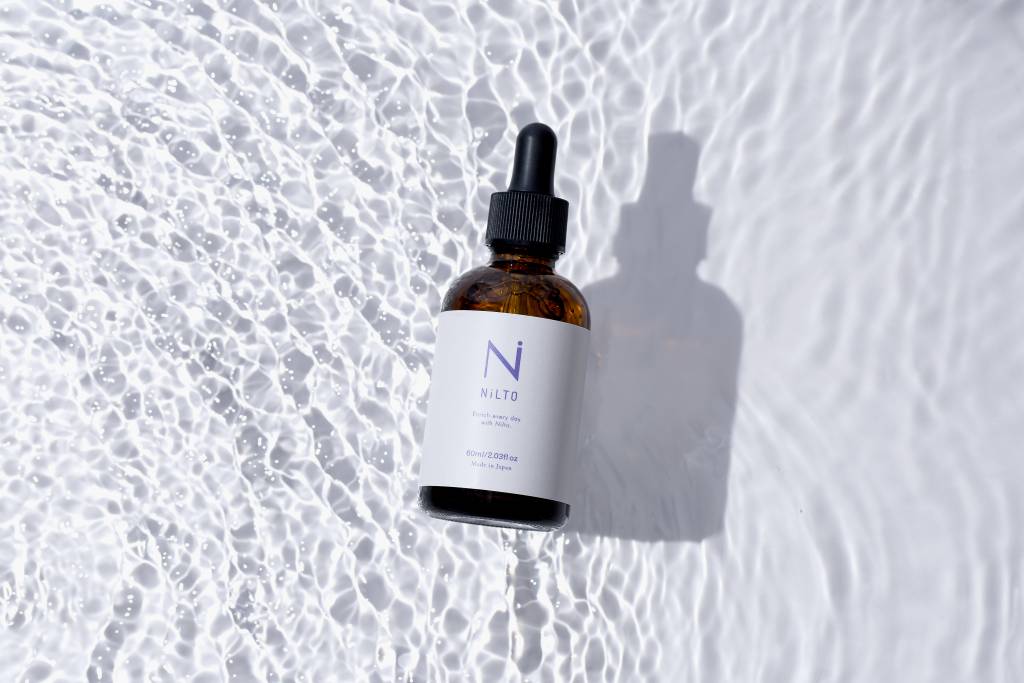 Active ingredients:
- Pure exosomes - eliminate various skin problems, improving skin quality, providing a powerful regenerating effect. High quality exosomes, free of impurities such as lactic and glutamic acids, are among the best on the Japanese market!
- NMN - an ingredient that prevents cell aging. NMN is short for "β-Nicotinamide Mononucleotide". This new component in cosmetology, which activates sirtuins, thereby contributing to high-quality rejuvenation.
- Highly concentrated human stem cell culture solution - a beneficial ingredient that is effective for tissue regeneration in the field of regenerative medicine and beauty, such as reducing wrinkles, whitening and reducing sagging.
- Ceramide NP - strengthens the skin's natural protective barrier and is especially suitable for dry and aging skin. Restores and protects damaged cells, improves water balance. Ceramide, identical in structure to human ceramides.
Suitable for all skin types.
Application: After cleansing and moisturizing with lotion, take the required amount of serum and gently pat over the face until absorbed.
Volume: 60 ml
Manufacturer: KOR JAPAN
Country of origin: Japan
There are 4 delivery methods:
- SURFACE MAIL - sea mail (from 2 months).
- AIRMAIL - urgent mail (from 14 days to 2.5 months). Orders over 2 kg are shipped in multiple parcels.

- EMS - courier home delivery (from 7 days).
The shipping cost is calculated automatically by the site.

Delivery times are approximate, and may be increased due to circumstances beyond the control of the store - due to force majeure, the workload of transport companies, customs clearance and other reasons. 36best Kawai does not accept any responsibility for international shipping delays. Thank you for understanding!
Shipping costs
for postage from Japan can be found
here
.

Available delivery methods by country, see the table.
If you do not find your country in the list provided, please contact our consultants, we will try to offer you an alternative delivery method.
Popular with this product