Product description: ONE BY KOSÉ Pore Clear Oil Oil for deep cleansing pores and removing makeup, 180 ml
ONE BY KOSÉ Pore Clear Oil is a highly effective oil cleanser that thoroughly removes makeup and pore-clogging impurities.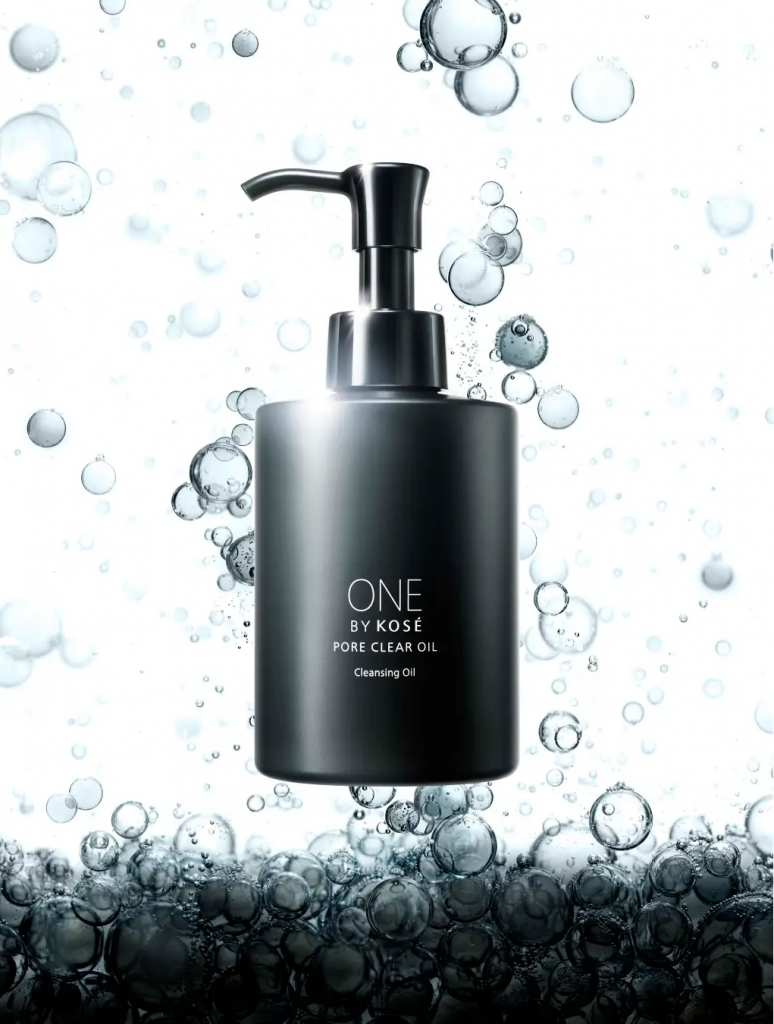 It gently dissolves and removes hardened keratin plugs, which are a mixture of dead skin and sebum. Makes the skin smooth, without blackheads and roughness.
Peculiarities:
- The product is non-comedogenic.
- Clear Square Stopper Technology: The brand's unique technology that micronizes cleaning ingredients that dissolve keratin plugs and envelops them in an oil film. Cleansing components dissolve even the deepest hardened keratin plugs.
- Selected oils do not leave a greasy feeling, mix easily with sebum and all makeup products, and quickly remove even waterproof makeup.
- 3 types of cosmetic ingredients derived from plants moisturize the skin and fill it with radiance - avocado oil, jojoba oil and squalane.
It can also be used on bare skin for daily pore care.
Application: Can be used with damp but not wet hands. Take the required amount of product in your palm and apply it all over your face using fingertips, massaging movements. Then rinse with water. If your hands or face are too wet, dry them slightly before use. There is no need to additionally cleanse your face with other means.
Ingredients: Cetyl ethyl hexanate, mineral oil, polyglyceryl-6, ethylhexyl palmitate, polydesene, dicaprinate, isoolidecylate, isoopolyceryl isoanate, water, diluted polyisobutene dioleic acid, glycerin, avocado oil, tocopherol, jojoba seed oil, BHT, DPG, cyclohexane - 1,4 - dicarbonate, Visediglycol, polyglyceryl diisostearate-2, squalane, polyglyceryl stearate, 10, sodium hydroxide, phenoxyethanol, flavor.
Volume: 180 ml
Manufacturer: KOSE
Country of origin: Japan
THE ENTIRE LINE OF ONE BY KOSE PRODUCTS CAN BE VIEWED HERE
There are 4 delivery methods:
- SURFACE MAIL - sea mail (from 2 months).
- AIRMAIL - urgent mail (from 14 days to 2.5 months). Orders over 2 kg are shipped in multiple parcels.

- EMS - courier home delivery (from 7 days).
The shipping cost is calculated automatically by the site.

Delivery times are approximate, and may be increased due to circumstances beyond the control of the store - due to force majeure, the workload of transport companies, customs clearance and other reasons. 36best Kawai does not accept any responsibility for international shipping delays. Thank you for understanding!
Shipping costs
for postage from Japan can be found
here
.

Available delivery methods by country, see the table.
If you do not find your country in the list provided, please contact our consultants, we will try to offer you an alternative delivery method.
Статьи
Japan is famous for its cosmetic products. One has only to look at the Japanese women, as it immediately becomes clear - their self-care is really on top. And one of the secrets to their flawless skin is proper cleansing and make-up removal.
In Japan, a multi-stage facial cleansing system is common. Such care helps not only to eliminate impurities, but also to restore the epidermis, make the face clean, healthy and radiant without overdrying.