Product description: ONE BY KOSE The Water Mate Highly moisturizing lotion with hyaluronic acid and ceramides, 160 ml
ONE BY KOSE The Water Mate is a highly hydrating lotion that leaves you feeling fresh and comfortable while providing superior hydration. The unique Moist Performer complex is a complex of hyaluronic acid and ceramides, which are important ingredients for maintaining the skin's water balance.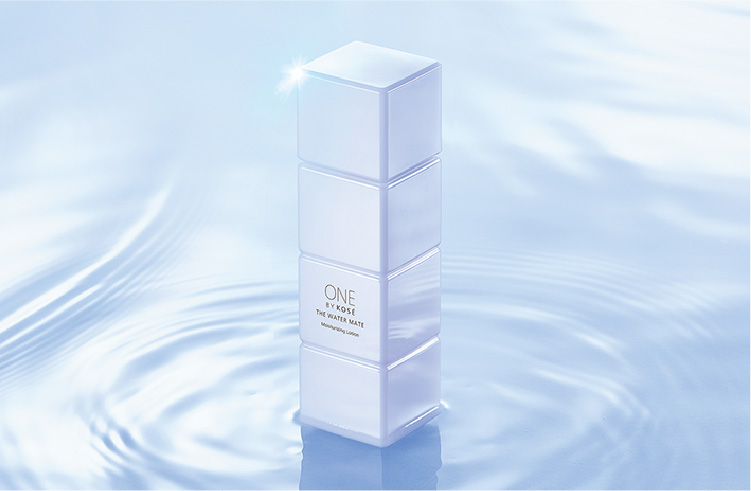 Watery, smooth texture without stickiness.
Peculiarities:
- A highly hydrating lotion that leaves skin looking fresh and radiant.
- The world's first formula combines hyaluronic acid and ceramides. The smallest molecules of the components penetrate into the deepest layers of the skin.
- The lotion forms a moisturizing veil on the skin. In addition, the unique ingredient Moist Spreader creates water channels in cells and maintains moisture circulation throughout the day, preventing changes in skin texture.
No fragrance, no dyes and no oils.
Allergy tested, non-comedogenic.
Application: Use after cleansing in the morning and evening. Take a small amount into your palm or cotton pad and gently apply to skin. After this, use a cream or emulsion.
Ingredients: Water, BG, Glycerin, Ethanol, Diglycerin, DPG, Gynostemma Leaf Extract, Coptis Japonica Root Extract, Glycosyltrehalose, Tocopherol, Sodium Hyaluronate, BHT, EDTA-2Na, Copolymer, PEG-8 Glyceryl Isostearate, Carbomer, Glyceryl Glucoside, Cholet-10 , cyclohexane-1,4-dicarboxylic acid, bisethoxydiglycol, sodium stearoylmethyltaurine, NG ceramide, hydroxypropyl methylcellulose, potassium laurate, hydrolyzed water, starch, sodium hydroxide, methylparaben.
Volume: 160 ml
Manufacturer: KOSE
Country of origin: Japan
THE ENTIRE LINE OF ONE BY KOSE PRODUCTS CAN BE VIEWED HERE
There are 4 delivery methods:
- SURFACE MAIL - sea mail (from 2 months).
- AIRMAIL - urgent mail (from 14 days to 2.5 months). Orders over 2 kg are shipped in multiple parcels.

- EMS - courier home delivery (from 7 days).
The shipping cost is calculated automatically by the site.

Delivery times are approximate, and may be increased due to circumstances beyond the control of the store - due to force majeure, the workload of transport companies, customs clearance and other reasons. 36best Kawai does not accept any responsibility for international shipping delays. Thank you for understanding!
Shipping costs
for postage from Japan can be found
here
.

Available delivery methods by country, see the table.
If you do not find your country in the list provided, please contact our consultants, we will try to offer you an alternative delivery method.
Popular with this product