Product description: ST Agaluci Roll On Eye Serum
ST Agaluci Roll On Eye Serum - serum with a roller nozzle for lifting the skin around the eyes and, if necessary, the skin of the nasolabial fold.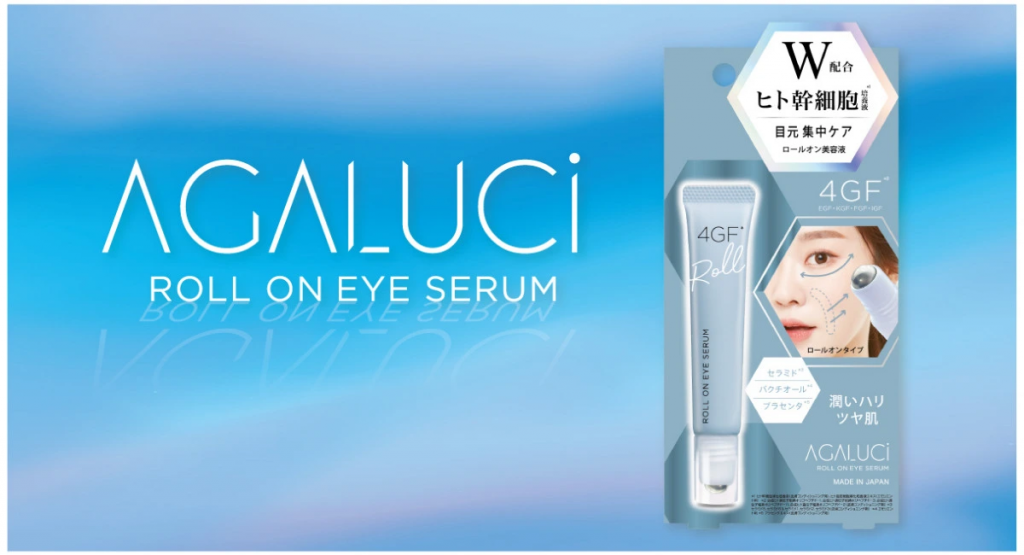 The serum contains 2 types of stem cells and 4 types of cell growth factors, which makes it amazingly effective in the field of skin regeneration and rejuvenation. They restore the water balance in the cells, stimulate their renewal, and the skin texture becomes elastic and shiny.
EGF is one of the proteins originally found in humans, consisting of 53 types of amino acids. An ingredient that plays an important role in skin conditioning. Supports skin renewal and regeneration.
KGF - Supports skin renewal as it ages.
FGF, IGF - proteins that focus on the function of fibroblasts that produce collagen, elastin and hyaluronic acid, necessary for skin elasticity.
Serum with a massage roller acts twice as effective. Thanks to additional stimulation, blood circulation improves, the skin tightens and acquires the desired elasticity.
It can also be applied to the skin around the lips, which will reduce the depth of the nasolabial fold.
To use: Apply morning and evening after cleansing to problem areas around the eyes or lips.
Volume: 10 ml
Manufacturer: ST Agaluci
Country of origin: Japan
There are 4 delivery methods:
- SURFACE MAIL - sea mail (from 2 months).
- AIRMAIL - urgent mail (from 14 days to 2.5 months). Orders over 2 kg are shipped in multiple parcels.

- EMS - courier home delivery (from 7 days).
The shipping cost is calculated automatically by the site.

Delivery times are approximate, and may be increased due to circumstances beyond the control of the store - due to force majeure, the workload of transport companies, customs clearance and other reasons. 36best Kawai does not accept any responsibility for international shipping delays. Thank you for understanding!
Shipping costs
for postage from Japan can be found
here
.

Available delivery methods by country, see the table.
If you do not find your country in the list provided, please contact our consultants, we will try to offer you an alternative delivery method.