Цены
WAHADA BISEN YOMOGI Face masks with clay and wormwood against inflammation
WAHADA BISEN HATOMUGI Facial masks with clay and beads to moisturize the skin
WAHADABISEN AMASAKE Facial masks with clay and sake extract for clear and radiant skin
Product Description: WAHADA BISEN Japanese Herbal Face Pack
WAHADA BISEN Japanese Herbal Face Pack - masks with two types of clay and an extract of many traditional Japanese plants that have long been used for health and beauty. They gently care for your skin without irritating it, making it moisturized and beautiful. Masks differ in only one special component, so you can choose the most suitable one for solving your problems!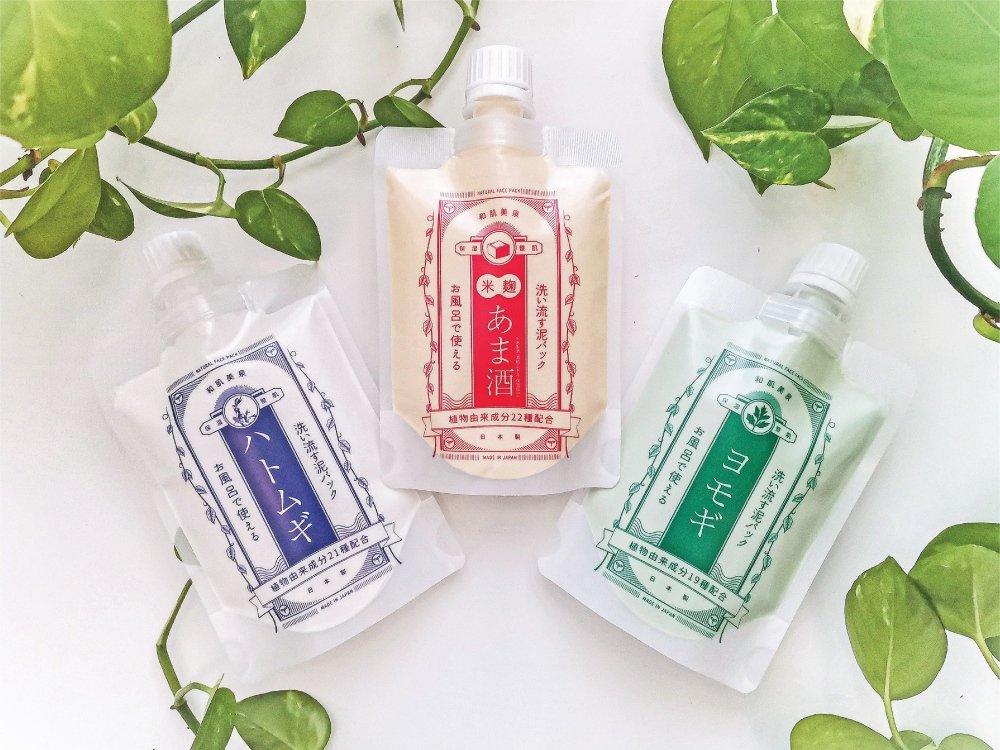 Two types of clay - kaolin and bentonite - perfectly adsorb and remove impurities from the pores, as well as dead cells, making the skin bright, smooth and radiant.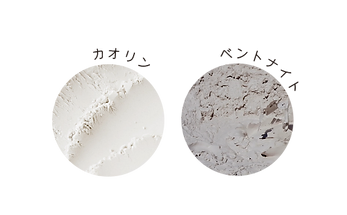 A luxurious combination of cosmetic ingredients - placenta extract, hyaluronic acid, fruit acids, glycyrrhizic acid 2K - are designed to moisturize the skin to the deepest layers, filling it with strength, firmness and elasticity.
Three types of masks are based on 20 common plant extracts!
Centella extract perfectly heals inflammation, and also restores the protective barrier of the skin. Due to the content of fatty acids and amino acids, it restores dehydrated, thin skin prone to acne and rosacea.
Fermented pear juice helps the skin get rid of old keratin and improves complexion.
Bilberry and sugar cane extracts strengthen the walls of blood vessels and capillaries, reducing the manifestations of rosacea, the skin is moisturized and saturated with vitamins.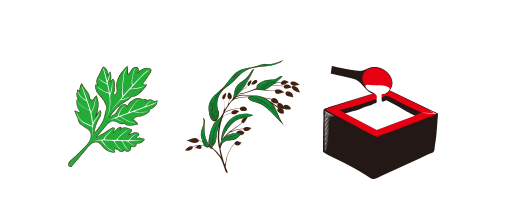 WAHADA BISEN YOMOGI - a mask with natural wormwood leaf extract, which prevents roughness and irritation of the skin, making it smooth and glossy. The soothing anti-inflammatory effects of wormwood make it one of the favorite ingredients in Japanese cosmetics. Ideal for problematic, oily and combination skin.
WAHADA BISEN HATOMUGI - Hokkaido bush seed extract mask makes the skin supple and elastic. The luxurious array of amino acids in this plant fills the skin with strength, smoothing the relief and moisturizing to the deep layers. Ideal for dry skin.
WAHADABISEN AMASAKE Kyoto sake mask prevents dullness and leaves skin moist and clear. The extract of this traditional drink, using a fermentation process, has a beneficial effect on the skin, amazingly moisturizing it, evening out skin tone, giving it transparency and brightness. Ideal for sensitive skin
Application: After removing make-up, lightly dry the skin with a towel. Take the required amount of the mask and apply to the entire face in a layer about 2 mm thick. After 5-10 minutes, rinse with warm water, then apply lotion and cream to the skin.
Ingredients: Water, Kaolin, Glycerin, BG, Bentonite, Pentylene Glycol, Silicon Dioxide, Titanium Oxide, Glycosyltrehalose, Hydrolyzed Hydrogenated Starch, Cellulose Gum, Xanthan Gum, Glycyrrhizic Acid 2K, Placenta Extract, Hydroxypropyl Trimonium Hyaluronate, Fermented Pear Juice, Colossus Seed Extract/ wormwood extract/sake extract (depending on the type of mask), blueberry fruit extract, sugar cane extract, cob seed oil, centella asiatica extract, 10-hydroxydecanoic acid, orange fruit extract, lemon fruit extract, skullcap root extract, knotweed root extract japanese, sugar maple extract, licorice root extract, tea leaf extract, rosemary leaf extract, chamomile flower extract, sebacic acid, 1,10-decandiol, phenoxyethanol, fragrance
Volume: 180 g
Manufacturer: WAHADA BISEN
Country of origin: Japan
There are 4 delivery methods:
- SURFACE MAIL - sea mail (from 2 months).
- AIRMAIL - urgent mail (from 14 days to 2.5 months). Orders over 2 kg are shipped in multiple parcels.

- EMS - courier home delivery (from 7 days).
The shipping cost is calculated automatically by the site.

Delivery times are approximate, and may be increased due to circumstances beyond the control of the store - due to force majeure, the workload of transport companies, customs clearance and other reasons. 36best Kawai does not accept any responsibility for international shipping delays. Thank you for understanding!
Shipping costs
for postage from Japan can be found
here
.

Available delivery methods by country, see the table.
If you do not find your country in the list provided, please contact our consultants, we will try to offer you an alternative delivery method.