Product description: OneC Premium Hydrogel EyePatch Professional rejuvenating hydrogel eye patches, 60pcs
OneC Premium Hydrogel EyePatch - hydrogel-based eye patches not only intensively moisturize, but also eliminate sagging and sagging skin thanks to stem cells and swallow's nest extract.
Hydrogel patches adhere more tightly to the eyes and mouth, in comparison with tissue patches, saturate the skin with moisture, penetrating deep into the stratum corneum. The lifting and swelling effect will be especially noticeable if you pre-cool the patches in the refrigerator. The skin is smoothed, its texture is thickened, acquiring a healthy glow and shine.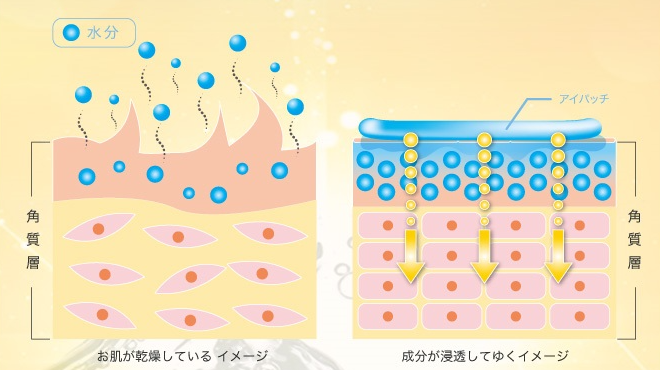 Stem cells stimulate the renewal and regeneration of skin cells, as well as the production of their own collagen.
Horse placenta extract has a whitening effect, eliminates age-related pigmentation, and also replenishes the necessary balance of amino acids in the dermis, making it supple and smooth.
A whole complex of plant extracts (chamomile, sage, skullcap, rosemary, etc.) have an anti-aging effect, eliminating irritation and dryness of the skin.

Conchiolin, collagen, hyaluronic acid promote deep hydration and smooth wrinkles and creases.
The consistency of the patches is similar to jelly, which is partially absorbed into the skin after application.
Application: patches are applied to cleansed skin, for 10-15 minutes, around the eye or mouth area. After removing the overlays, do not wash off the solution remaining on the skin.
Ingredients: Water, glycerin, locust bean gum, xanthan gum, 1,2-hexanediol, phenoxyethanol, PEG-60 hydrogenated castor oil, DPG, methylparaben, denatured alcohol, guar gum, agar, tocopherol acetate, BG, dextrin, potassium chloride, Glucose, EDTA-2Na, Propylparaben, Parfum, Tea Leaf Extract, Centella Asiatica Extract, Knotweed Root Extract, Skullcap Root Extract, Licorice Root Extract, Chamomile Flower Extract, Rosemary Leaf Extract, TEA, Carbomer, Stem Cell Extract, Placenta Extract, Ceramides NP, Ascorbic Acid, Sodium Hyaluronate, Hydrolyzed Collagen, Swallow's Nest Extract, Hydrolyzed Elastin, Olive Fruit Oil, Aloe Vera Leaf, Cucumber Fruit Extract, Fermented Conchiolin Extract, Saccharomycetes, Hydrogenated Lecithin, Allantoin, Ethylhexylglycerin, Coenzyme Q10, Caprylic/Capric Triglyceryl , oleic glyceryl, isocetyl alcohol, tropolone, polysorbate 60, caprylyl glycol
Volume: 60 pcs
Country of origin: Korea for Japan
There are 4 delivery methods:
- SURFACE MAIL - sea mail (from 2 months).
- AIRMAIL - urgent mail (from 14 days to 2.5 months). Orders over 2 kg are shipped in multiple parcels.

- EMS - courier home delivery (from 7 days).
The shipping cost is calculated automatically by the site.

Delivery times are approximate, and may be increased due to circumstances beyond the control of the store - due to force majeure, the workload of transport companies, customs clearance and other reasons. 36best Kawai does not accept any responsibility for international shipping delays. Thank you for understanding!
Shipping costs
for postage from Japan can be found
here
.

Available delivery methods by country, see the table.
If you do not find your country in the list provided, please contact our consultants, we will try to offer you an alternative delivery method.
Статьи
Are you already desperate to fight age-related skin changes? Are you particularly concerned about dry skin around the eyes? Do not give up! Return skin elasticity and youth, believe me, it is possible! All you need is Celebeauty's Updated Melting Universal + OneC Patches!