Product Description: DR. ELLEMISS Mg Luna Patch Magnesium Microneedle Patch for Skin Rejuvenation, 4 Pairs
DR.ELLEMISS is a line of the Couleur Labo brand that offers skin care products formulated with the latest technology and years of experience to enhance the beauty and originality of every woman.
DR. ELLEMISS Mg Luna Patch - patches with microneedles that contain 99% pure magnesium for skin renewal and revitalization. Patch with magnesium microneedles using MMDN technology - an original skin activation system. The needles are very small, with a diameter of only 0.23 mm. They painlessly penetrate the skin, reaching the stratum corneum and delivering the components of the serum deep into the skin.
Magnesium is a mineral component necessary for the human body, it is absolutely safe and perfectly absorbed by the body. It reacts with moisture inside the skin, generates hydrogen ions, which improve antioxidant properties and stimulate renewal processes.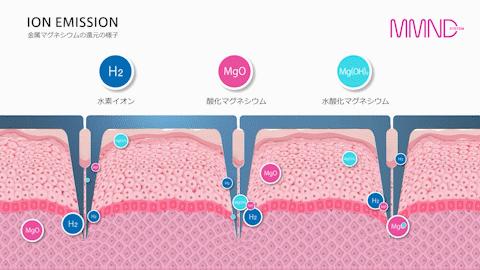 318 tiny microneedles with magnesium are 10 times more effective than a regular serum application. In addition, they relieve stiffness and pinching, relax muscles, and work against puffiness and dark circles under the eyes.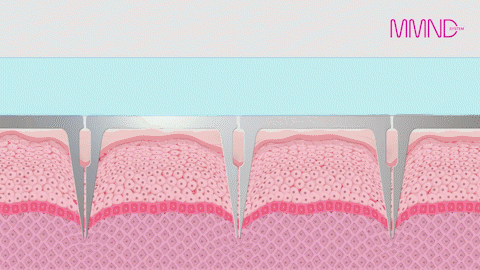 The patches eliminate flabbiness and dullness of the skin, smooth out existing wrinkles, give the skin smoothness and shine, totally moisturizing it.
Can be used concurrently with BC Luna Sheet patches, applying over magnesium patches to enhance the cosmetic effect.
The patches are intended for the care of the skin around the eyes and mouth.
Application: Apply to cleansed skin. Remove the patches from the packaging and apply the needle side to the skin. Leave on for 30 minutes. Learn more about usage in the accompanying video.
Composition: Magnesium alloy, hydrocolloid.
Volume: 4 pairs individually packed.
Manufacturer: Couleur Labo
Country of origin: Japan
There are 4 delivery methods:
- SURFACE MAIL - sea mail (from 2 months).
- AIRMAIL - urgent mail (from 14 days to 2.5 months). Orders over 2 kg are shipped in multiple parcels.

- EMS - courier home delivery (from 7 days).
The shipping cost is calculated automatically by the site.

Delivery times are approximate, and may be increased due to circumstances beyond the control of the store - due to force majeure, the workload of transport companies, customs clearance and other reasons. 36best Kawai does not accept any responsibility for international shipping delays. Thank you for understanding!
Shipping costs
for postage from Japan can be found
here
.

Available delivery methods by country, see the table.
If you do not find your country in the list provided, please contact our consultants, we will try to offer you an alternative delivery method.