Product description: ONE BY KOSE Serum Veil Serum-veil for moisturizing and softening the skin, 60 ml
ONE BY KOSE Serum Veil is a moisturizing serum that replenishes the lack of moisture in dry skin and keeps it moist and protected from stress around the clock. The unique ingredient Rice Power R No.11 improves the skin's ability to retain moisture and also encourages it to produce ceramides, eliminating dryness and restoring strength.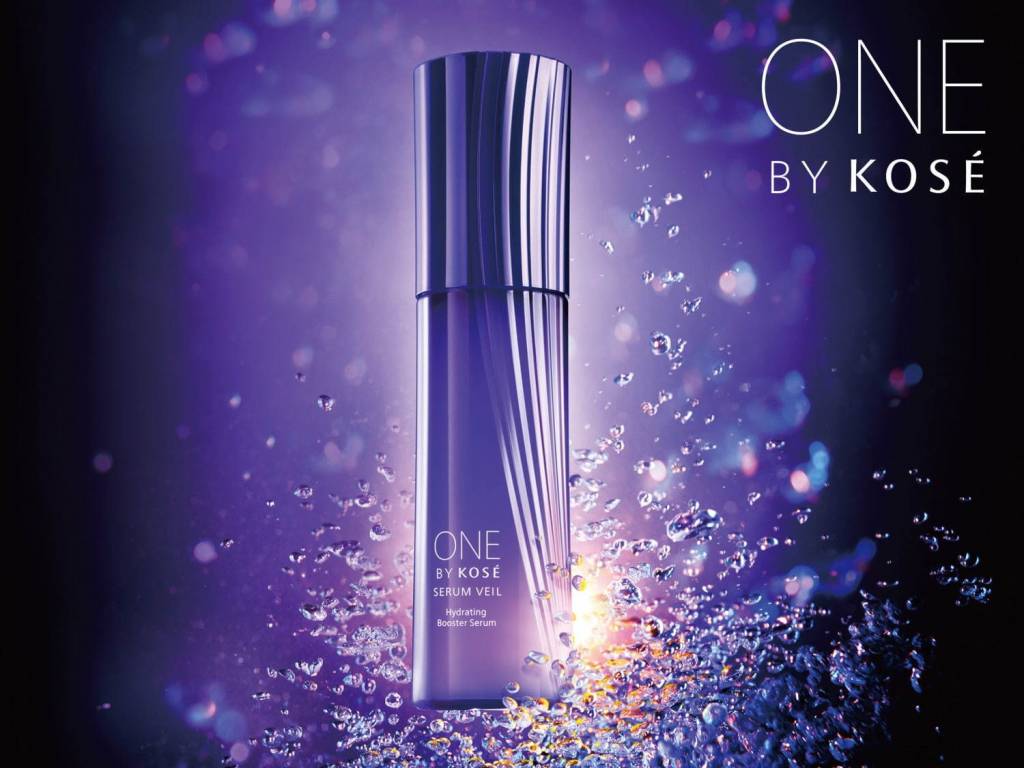 The veil serum makes your skin's texture plump and smooth, and it increases the wear of your makeup, so your skin will look perfect all day long.
Peculiarities:
- rice extract promotes the production of its own intercellular lipids (ceramides), has the ability to retain moisture in the skin, smoothing the texture.

- the combination of orris root extract and malt extract makes the skin's surface velvety and smooth in one application, maintaining a veil of moisture throughout the day.
- patented formula provides instant hydration. The ingredients are delivered to the deepest layers of the skin, softening the skin and improving the penetration of subsequent skin care products.
- effective against skin irritation and peeling. Improves the adhesion and durability of makeup, making the texture more delicate..
A soothing green floral scent. No dyes.
Application: Use the serum after morning or evening face wash. Take the required amount of serum into your palm and gently apply to the skin. Add cream.
Ingredients: rice extract, purified water, 1,3-butylene glycol, ethanol, concentrated glycerin, diglycerin, d-δ-tocopherol, acetylated sodium hyaluronate, orris root extract, licorice leaf extract, clove extract, yeast extract, 2-octyldodecanol, disodium edetate, xanthan gum, citric acid, gellan gum, squalane, sodium thiosulfate, polyoxyethylene sorbitol tetraoleate, polyoxyethylene cholesteryl ether, polyoxyethylene hydrogenated castor oil, sodium monohydrogen phosphate, absolute ethanol, phenoxyethanol, methylparaben, fragrance.
Volume: 60 ml
Manufacturer: KOSE
Country of origin: Japan
THE ENTIRE LINE OF ONE BY KOSE PRODUCTS CAN BE VIEWED HERE
There are 4 delivery methods:
- SURFACE MAIL - sea mail (from 2 months).
- AIRMAIL - urgent mail (from 14 days to 2.5 months). Orders over 2 kg are shipped in multiple parcels.

- EMS - courier home delivery (from 7 days).
The shipping cost is calculated automatically by the site.

Delivery times are approximate, and may be increased due to circumstances beyond the control of the store - due to force majeure, the workload of transport companies, customs clearance and other reasons. 36best Kawai does not accept any responsibility for international shipping delays. Thank you for understanding!
Shipping costs
for postage from Japan can be found
here
.

Available delivery methods by country, see the table.
If you do not find your country in the list provided, please contact our consultants, we will try to offer you an alternative delivery method.
Popular with this product