Product Description: JEWEL Shower Premium Japanese Jeweled Shower Head
JEWEL Shower Premium is a shower head that will make water procedures not only pleasant, but also useful!
Recommended for:
- Those who want to relax
- Those who want to save water
- Owners of sensitive skin that suffers from the aggressive action of ordinary water and shower
- Those who are concerned about the stickiness of the scalp and excessive oiliness of the hair
- Those who are concerned about pollution and blackheads in the pores
The ceramic plate used in the nozzle is made of crystal, emerald, ruby, jade, tourmaline and other precious stones. By grinding these ores and sintering them into glass using a special production method, a negative ion plate is obtained that has amazing washing properties under high water pressure.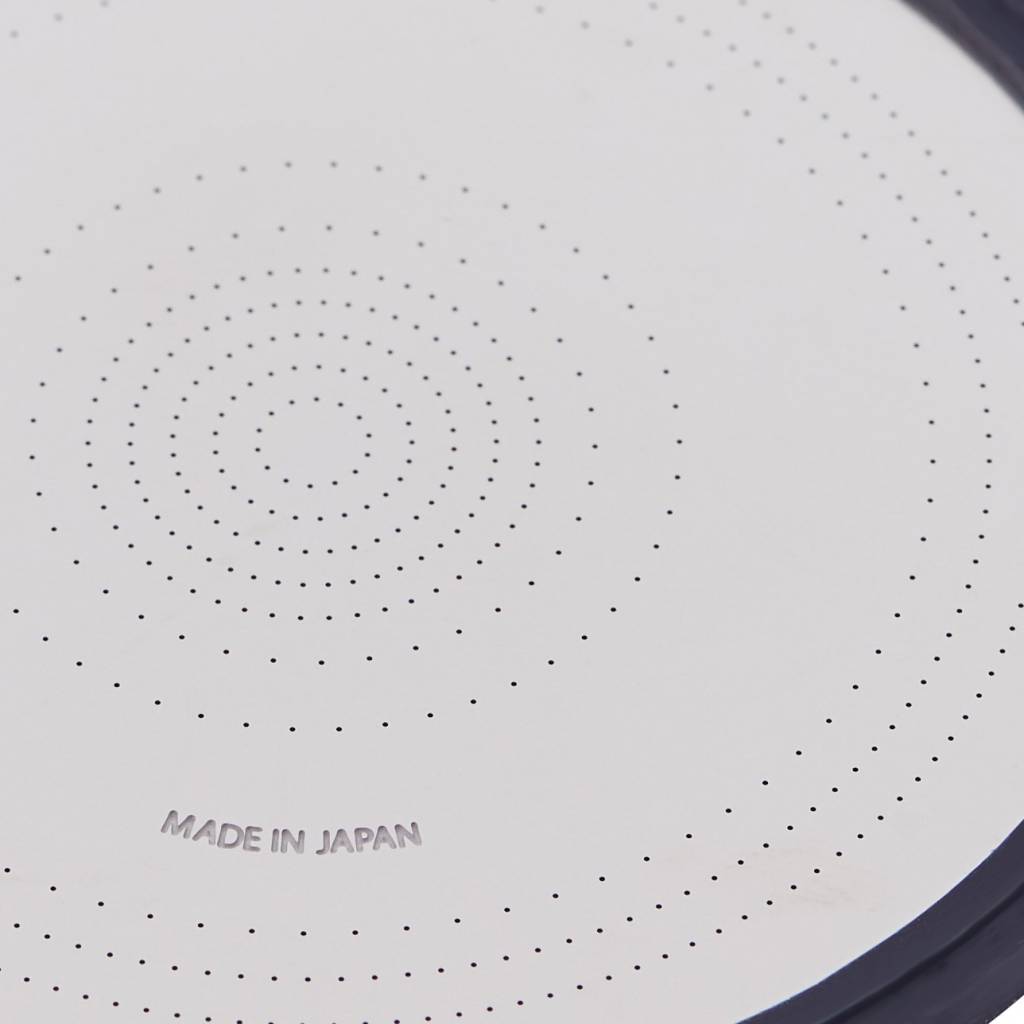 The speed of water is 50 km/h! The pressure is about 2.5 times faster than a regular shower, but it is also gentle. Since the injection hole is only 0.19 mm, the water is sprayed like a mist and does not cause discomfort. The strong and delicate flow of water is comfortable, while the dirt and sebum clogged in the pores can be thoroughly washed off without shampoo or soap.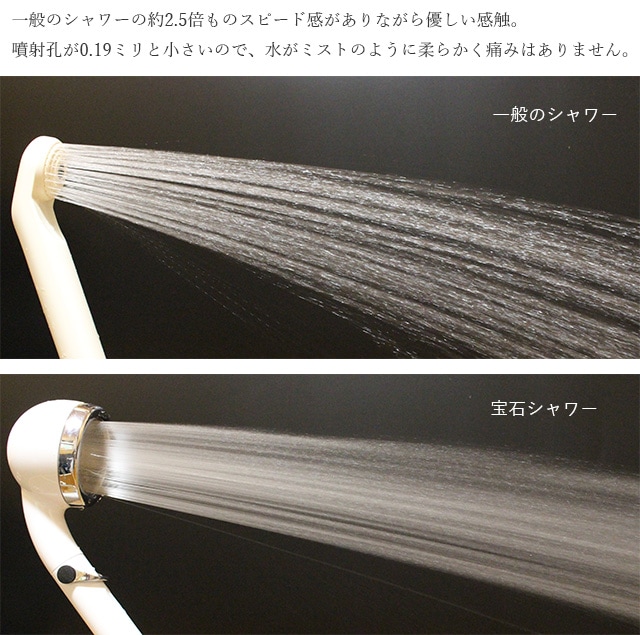 The strength of negative ions is increased by 5-10 times compared to conventional shower heads by spraying from fine holes. The powerful water flow allows you to wash your hair with 40℃ warm water for 1 minute with a jewelry shower without using shampoo. 615 fine holes have high cleaning power, and the amount of water used is only 65% compared to a general shower.
The shut-off valve allows you to easily adjust the amount of water with a flick of your finger.
In SOFT mode, you can gently wash your face and eyes, MAX mode allows you to clean the scalp, hair and skin with high washing power.
Color - Champagne Gold
Material: ABS resin, silicon, PC, PP, EPDM, SUS304, ceramic jewelry (crystal, emerald, ruby, jade, maifanseki, tourmaline)
Nozzles: 3 types included
Dimensions: 77mm x 250mm
Working water pressure: 0.07 to 0.4 MPa
Shower hose fittings: G1/2 inch. international standard
Country of origin: Japan
There are 4 delivery methods:
- SURFACE MAIL - sea mail (from 2 months).
- AIRMAIL - urgent mail (from 14 days to 2.5 months). Orders over 2 kg are shipped in multiple parcels.

- EMS - courier home delivery (from 7 days).
The shipping cost is calculated automatically by the site.

Delivery times are approximate, and may be increased due to circumstances beyond the control of the store - due to force majeure, the workload of transport companies, customs clearance and other reasons. 36best Kawai does not accept any responsibility for international shipping delays. Thank you for understanding!
Shipping costs
for postage from Japan can be found
here
.

Available delivery methods by country, see the table.
If you do not find your country in the list provided, please contact our consultants, we will try to offer you an alternative delivery method.