Product description: KANEBO MILANO COLLECTION Face-Up Powder 2023 Rose scented veil face powder, 24 g
KANEBO MILANO COLLECTION Face-Up GR Powder 2023 is a new masterpiece of the most jewelry Japanese cosmetics line!
Powder with a delicate radiance gently glides on the skin and maintains your beauty throughout the day. Envelops the skin in moisture and comfort, giving a transparent texture, as if the face is covered with a delicate veil.
The theme for 2023 is "Creating Happiness". Wishes of happiness and a bright future for everyone from cute angels carelessly soaring on a swing. They are surrounded by warm light with gentle sparkling engraving.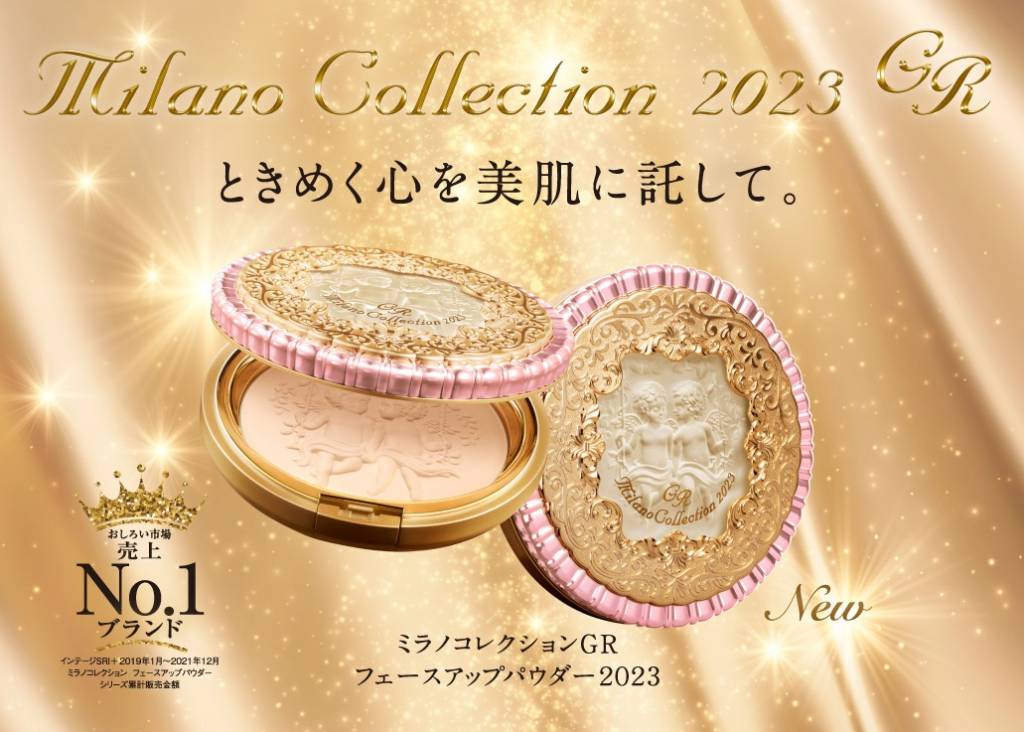 The powder has an unusual texture and lays down on the skin with plates, giving it a natural and radiant look. Perfectly completes the make-up, supporting the foundation and the whole make-up in general.
Gentle lamellar particles adhere to the skin without gaps. By transforming powder into lamellar powder, make-up lasts longer!

The product perfectly adsorbs sebaceous secretions, matting the skin, but without leading to dryness, since it contains moisturizing ingredients - hyaluronic acid, chamomile extract and royal jelly. The powder is suitable for use in any season, giving the skin a porcelain radiance and natural shine, concealing pores and uneven complexion.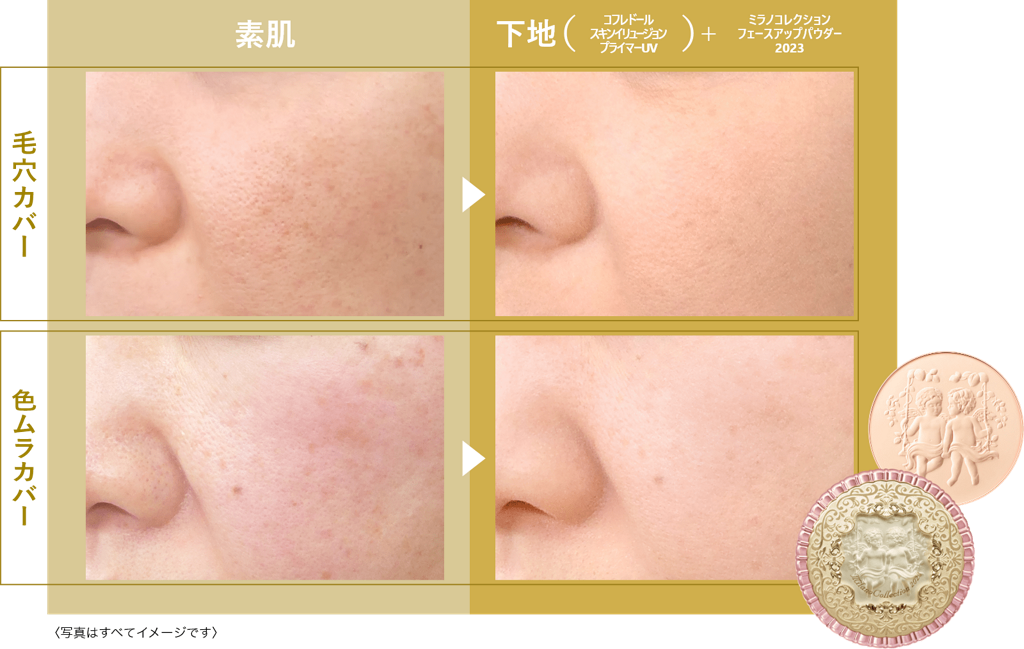 The puff included in the kit is made of thin smooth velvet. It perfectly captures the powder and allows you to apply it evenly on the skin.
It has a premium rose scent.
Ingredients: Talc, Mica, Magnesium Carbonate, Magnesium Myristate, PG Dicaprylate, Triethylhexanoin, Petrolatum, Hydrogenated Polydecene, Diisostearyl Malate, Silk, Aluminum Hydroxide, BG, Water, Methicone, Ethanol, Kanten, Flavor, Royal Jelly Extract, Sage Leaf Extract, Hyaluronate sodium, stearoylglutamate, zinc myristate, tocopherol nicotinate, ethylparaben, methylparaben, sodium dehydroacetate, titanium oxide, iron oxide.
How to use: After applying foundation, take a small amount of powder with a puff and apply it to the skin, pressing lightly. To refresh your make-up, first use mattifying wipes and then powder. For more information about application, see the video from the manufacturer
Volume: 30 g
Manufacturer: KANEBO
Country of origin: Japan
There are 4 delivery methods:
- SURFACE MAIL - sea mail (from 2 months).
- AIRMAIL - urgent mail (from 14 days to 2.5 months). Orders over 2 kg are shipped in multiple parcels.

- EMS - courier home delivery (from 7 days).
The shipping cost is calculated automatically by the site.

Delivery times are approximate, and may be increased due to circumstances beyond the control of the store - due to force majeure, the workload of transport companies, customs clearance and other reasons. 36best Kawai does not accept any responsibility for international shipping delays. Thank you for understanding!
Shipping costs
for postage from Japan can be found
here
.

Available delivery methods by country, see the table.
If you do not find your country in the list provided, please contact our consultants, we will try to offer you an alternative delivery method.
Статьи
Skin like a masterpiece, powder box like a work of art.