Product description: McCoy ENEW Silhouette Pro Berry Berry Complex for creating a beautiful body silhouette, with berry flavor
McCoy's ENEW line are effective products for inner beauty and health care, which are often affected by stress and the environment.
McCoy ENEW Silhouette Pro Berry Berry is a complex for creating a beautiful body silhouette based on a variety of cosmetic ingredients. The perfect balance of the proteins that make up our body and the amino acids that support their absorption.
A natural supplement with amazing berry flavor without the use of artificial sweeteners, it defines your silhouette, giving it a seductive shape.
Recommended:
- For those who are worried about their hormonal balance
- For those who strive for a feminine body shape
- For those who want to support their health and immunity
- For those who like sweets and want to reduce the absorption of carbohydrates
Peculiarities:
1. Contains all the necessary components for beauty and health. Vegetable protein and amino acids are the lifeblood of our body, associated with cell synthesis, hormones, blood, enzymes, antibodies and in vivo reactions. In addition to valine, leucine and isoleucine (BCAA), it also contains phenylalanine and threonine.
2. Available in two flavors: Berry Berry with a refreshing taste of berries and Cocoa with a rich taste of chocolate. Recommended as a snack, satisfies hunger. Both flavors are more palatable when paired with plant-based milks (oat, soy or almond milk).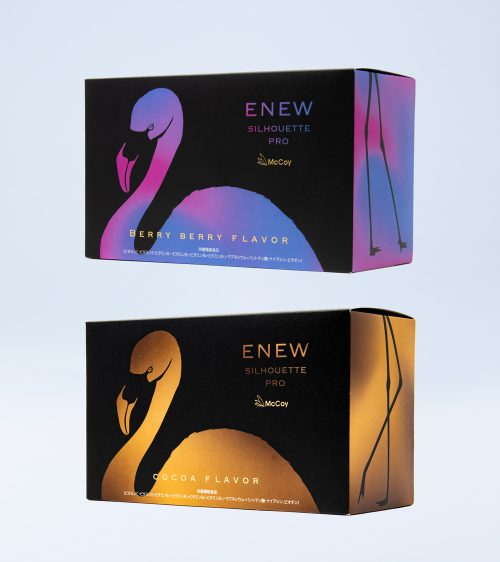 3. Strengthening the effect of beauty with an optimally balanced formula. The absorption of proteins, amino acids, vitamins and iron will vary depending on the combination of components. "Silhouette Pro" focuses on this combination and combines them in the best possible way. This all-in-one product includes everything you need during your diet, giving you a holistic approach to beauty and health.
4. Contains vitamins normally deficient in the diet, helps prevent nutritional deficiencies and maintains beauty through skin and hair care.
Directions: Dissolve 1 to 3 sachets in a glass of water or milk and enjoy.
Energy value of 1 sachet: 107.80 kcal, proteins 14.28 g, fats 1.06 g, carbohydrates 10.28 g, salt equivalent 0.280 g.
Ingredients: Vegetable protein (contains soybeans), isomaltodextrin, low maltose starch syrup, mixed juice powder (blueberry juice, maltodextrin, blackcurrant juice, raspberry juice, cranberry juice), agaveinulin, fructooligosaccharides, creatine monohydrate, chromium yeast, molybdenum yeast, selenium yeast, lactic algae, catechin, resveratrol, fermented extract (catechin, resveratrol, red algae, green algae, brown algae, lactobacilli), manganese yeast, copper yeast, zinc yeast, citric acid, calcium lactate, trehalose, extract psyllium, L-glutamine, sweetener (stevia), sodium L-aspartate, VC, L-leucine, L-arginine, L-proline, L-lysine hydrochloride, L-valine, L-phenylalanine, L-alanine, L-serine , L-isoleucine, magnesium oxide, L-tyrosine, L-threonine, L-methionine, silica fume, beta-carotene, L-cystine, L-histidine, glycine, iron pyrophosphate, L-glutamic acid a, vitamin E, folic acid, L-tryptophan, nicotinic acid, vitamin B1, biotin, vitamin B12, vitamin B2, vitamin B6, calcium pantothenate, cyclodextrin, vitamin A, vitamin D, vitamin K
Precautions for use
- follow the recommended daily dose.
- In case of allergies, study the composition carefully.
- If you are taking medication, are undergoing medical treatment, are pregnant or breastfeeding, consult your physician before use.
- Consume as soon as possible after opening, regardless of the expiration date.
Volume: 15 sachets
Manufacturer: McCoy
Country of origin: Japan
There are 4 delivery methods:
- SURFACE MAIL - sea mail (from 2 months).
- AIRMAIL - urgent mail (from 14 days to 2.5 months). Orders over 2 kg are shipped in multiple parcels.

- EMS - courier home delivery (from 7 days).
The shipping cost is calculated automatically by the site.

Delivery times are approximate, and may be increased due to circumstances beyond the control of the store - due to force majeure, the workload of transport companies, customs clearance and other reasons. 36best Kawai does not accept any responsibility for international shipping delays. Thank you for understanding!
Shipping costs
for postage from Japan can be found
here
.

Available delivery methods by country, see the table.
If you do not find your country in the list provided, please contact our consultants, we will try to offer you an alternative delivery method.