Meishoku - discounts up to -40%
-10% to -40% discount on foundations, powders, creams and facial cleansers
Meishoku was founded in 1624 as a medical company. In the 1880s, its owner developed a popular acne lotion for his wife. Since then, the company has existed as Meishoku Cosmetics.
Meishoku cosmetics is a world bestseller. They still sell their original acne lotion along with anti-aging creams, moisturizers, skin whiteners, masks, foundations, and powders.
In connection with the renewal of the brand line, a discount of -10% to -40% on Meishoku products.
Pay attention to the tonal foundations of the brand.
Toning cream-essence, combining the action of a cream, sunscreen, foundation, effectively hides unevenness, enlarged pores, age spots, remaining invisible under makeup.
Choice of 3 shades - natural ocher, beige and radiant beige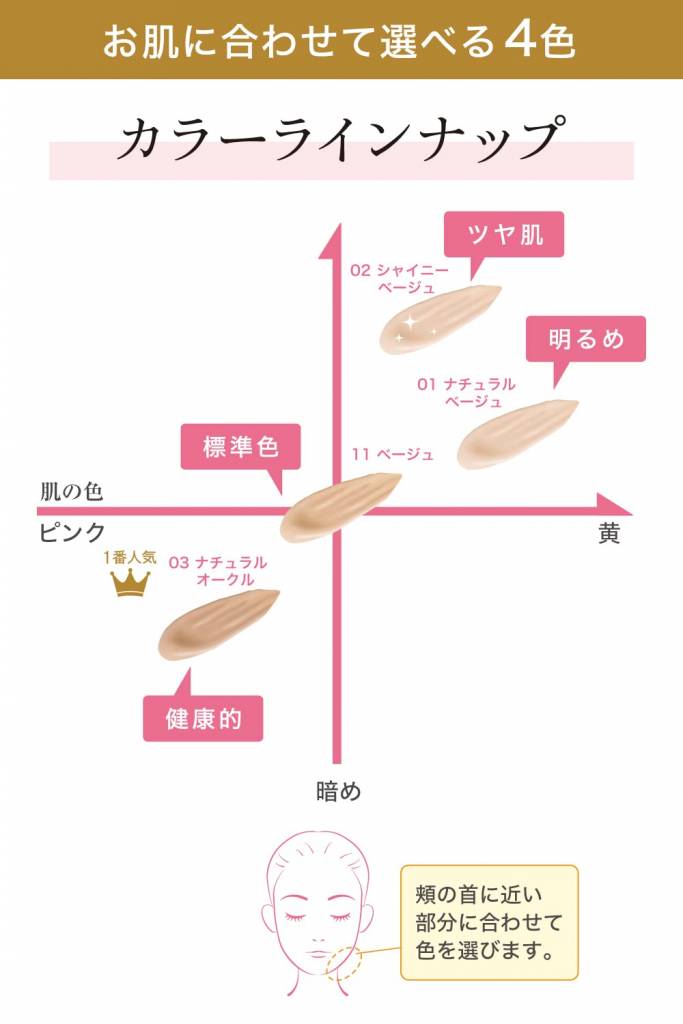 Promotional products
Remedies from pigmentation on face
2