Product description: ICHI Essential Skin Veil "Natural fit" Sun protection veil foundation, 30 g
ICHI Essential Skin Veil "Natural fit" is a foundation with a weightless veil texture for natural skin beauty without imperfections.
Two types of cream so you can choose the one that best suits your goals:
Moon - if you want to look absolutely natural, but at the same time mask pigmentation. SPF 50++++
Butterfly - if you want to give the skin a natural beige shade and hide imperfections and darkening, restore the skin's protective barrier. SPF 15.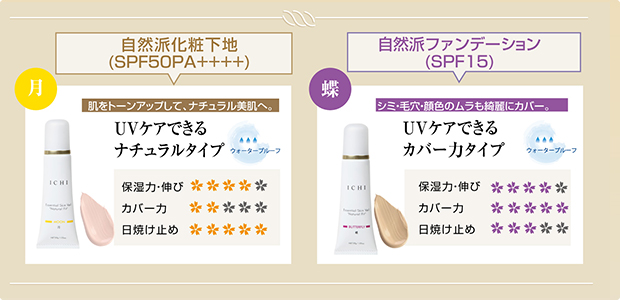 When applied to the skin, the cream moisturizes it for a long time thanks to 8 natural extracts. The skin is smoothed, acquires natural radiance and the necessary moisture, and also hides imperfections and wrinkles, masks enlarged pores.
Japanese natural ingredients such as sake sediment, soy milk, tea and rice bran are blended into a unique combination to care for your skin.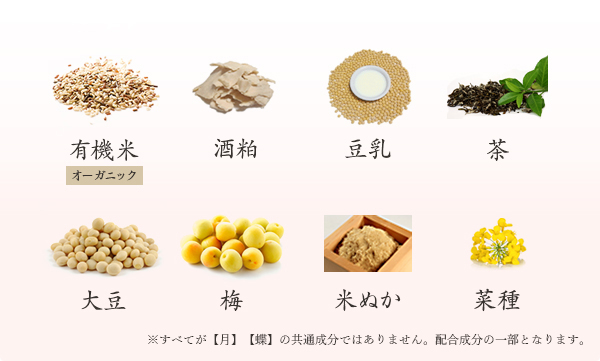 You won't feel tired or dry on your skin all day long.
Contains no synthetic fragrances, artificial colors, resinous pigments, UV absorbers or mineral oils.
Active ingredients:
Moon: hot spring water, zinc oxide, titanium oxide, aralia kelp extract, fermented soy milk extract, seaweed extract, fermented rice extract, sake sediment extract, soybean seed extract, tea leaf extract, yuzu fruit extract.
Butterfly: hot spring water, hydrolyzed silk, saxifrage extract, rice bran extract, fermented soybean extract, ginkgo biloba extract, seaweed extract, hydrolyzed rice extract, serine, glycine, sake lees extract, peach leaf extract, glutamic acid, hydrogenated lecithin, soy seed extract, alanine, arginine, lysine, tea leaf extract.
Application: Apply the required amount of cream on the entire face.
Volume: 30 g
Manufacturer: ICHI
Country of origin: Japan
There are 4 delivery methods:
- SURFACE MAIL - sea mail (from 2 months).
- AIRMAIL - urgent mail (from 14 days to 2.5 months). Orders over 2 kg are shipped in multiple parcels.

- EMS - courier home delivery (from 7 days).
The shipping cost is calculated automatically by the site.

Delivery times are approximate, and may be increased due to circumstances beyond the control of the store - due to force majeure, the workload of transport companies, customs clearance and other reasons. 36best Kawai does not accept any responsibility for international shipping delays. Thank you for understanding!
Shipping costs
for postage from Japan can be found
here
.

Available delivery methods by country, see the table.
If you do not find your country in the list provided, please contact our consultants, we will try to offer you an alternative delivery method.
Статьи
Alcohol lotion for acne and not a single gram of cream, because the skin is already oily - it sounds like a nightmare. The skin of a teenager needs special attention.
Popular with this product