Product description:
ICHI Premium Cleansing Oil Aqua Blend Bi-Phase Facial Cleanser, 150ml
ICHI Premium Cleansing Oil "Aqua Blend" is a natural, two-phase cleanser that combines all the benefits of gentle oils and plant extracts.
This type of product perfectly removes makeup and impurities and does not require additional cleansing. Even long-lasting makeup cannot resist the power of natural oils! Stunningly beautiful packaging in traditional Japanese style will bring additional aesthetic pleasure.
The oil part makes up 70% of the product and includes coconut oil, olive oil, eucalyptus oil, rice bran oil, bergamot peel oil and vitamin E. It softens the skin, providing a feeling of comfort during cleansing, nourishes it, restoring the protective function.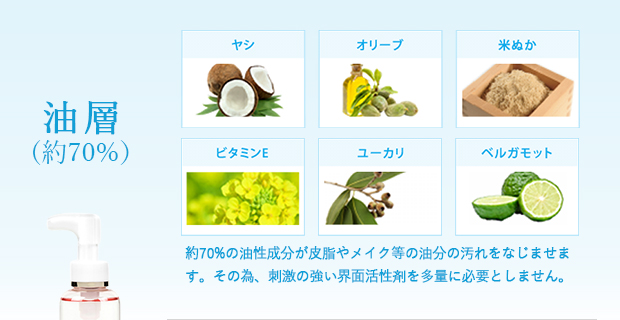 The water part is 30% of the product and a lot of plant extracts.
Bilberry extract is rich in fruit acids, which perfectly cleanse the skin and have an exfoliating effect. Sugar cane extract smoothes and brightens the skin.
Seaweed and sakura extract moisturize the skin, improve metabolic processes inside the cells, prevent redness and peeling.
Sake sediment extract has an exfoliating effect, prevents glycation processes on the skin, brightening it.
Extracts of lemon and orange refresh the skin, tone it, tighten pores.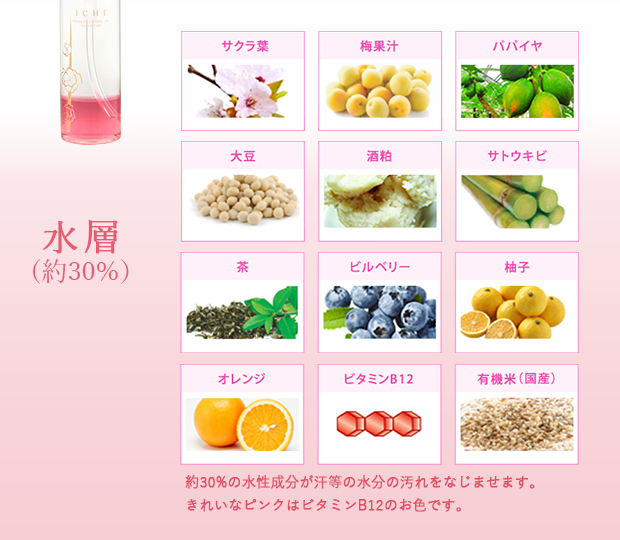 Contains no synthetic fragrances, artificial colors, resinous pigments, UV absorbers or mineral oils.
Ingredients: Cetyl Ethyl Hexanate, Triglyceryl Palm Oil, PEG-7 Glyceryl, BG, Water, Olive Oil, Rice Bran Oil, Tocopherol, Bergamot Peel Oil, Eucalyptus Oil, Glycyrrhizic Acid 2K, Betaine, Bilberry Fruit Extract, Sugar Cane Extract, Cyanocobalamin, PCA -Na, seaweed extract, dextrin, sorbitol, lemon extract, orange extract, sakura extract, papain, soybean extract, sugar cane extract, serine, glycine, sake sediment extract, glutamic acid, alanine, arginine, lysine, threonine, tea extract leaf, hydrolyzed rice extract, proline, yuzu extract, phenoxyethanol.
Application: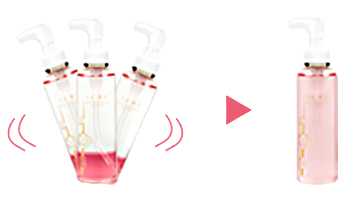 1. Shake the vial with the cap closed to thoroughly mix the water and oil layers.
2. Squeeze the product into a clean palm and apply to the entire face and eyes.
3. Add a small amount of water to your hands and apply all over your face and eyes to emulsify the oil. Spread all over the face with massaging movements.
4. Rinse your face thoroughly with water.
Volume: 150 ml
Manufacturer: ICHI
Country of origin: Japan
There are 4 delivery methods:
- SURFACE MAIL - sea mail (from 2 months).
- AIRMAIL - urgent mail (from 14 days to 2.5 months). Orders over 2 kg are shipped in multiple parcels.

- EMS - courier home delivery (from 7 days).
The shipping cost is calculated automatically by the site.

Delivery times are approximate, and may be increased due to circumstances beyond the control of the store - due to force majeure, the workload of transport companies, customs clearance and other reasons. 36best Kawai does not accept any responsibility for international shipping delays. Thank you for understanding!
Shipping costs
for postage from Japan can be found
here
.

Available delivery methods by country, see the table.
If you do not find your country in the list provided, please contact our consultants, we will try to offer you an alternative delivery method.
Статьи
Japan is famous for its cosmetic products. One has only to look at the Japanese women, as it immediately becomes clear - their self-care is really on top. And one of the secrets to their flawless skin is proper cleansing and make-up removal.
In Japan, a multi-stage facial cleansing system is common. Such care helps not only to eliminate impurities, but also to restore the epidermis, make the face clean, healthy and radiant without overdrying.
Alcohol lotion for acne and not a single gram of cream, because the skin is already oily - it sounds like a nightmare. The skin of a teenager needs special attention.
Popular with this product